We need to prepare the ideal office environment for the staff, to provide them with the most suitable office furniture and equipment.
Mirakl

Address:100 Dover St Somerville, MA 02144 United States
Introduction: Mirakl is an online market start-up company that helps retailers create their own e-commerce platform to provide buyers and sellers with a platform to communicate with each other. It seamlessly links the retailer's brand to existing business to increase product selection and increase profits without raising inventory, logistics costs and constraints.
Core demand: We need to prepare the ideal office environment for the staff, to provide them with the most suitable office furniture and equipment.
The best choice
In the foreseeable future, e-commerce based on Internet technology will become quiet and silent, as are technological changes that have been integrated into our lives. Entrepreneurs can use the developed network infrastructure to complete the construction of a complete set of electricity service systems, while time and resource costs will be reduced to a very low, the Internet and business activities more closely. Mirakl is the leader in online market solutions, providing a comprehensive and flexible online market structures, integrated platform.
"At Mirakl you will have all the advantages of a start-up environment: innovation, adaptability, autonomy, flexible process and a real involvement in decision making. "
Mirakl has a consistent style for the construction of new offices, so that each employee can quickly and harmoniously integrate into the group, to seize the opportunity of e-commerce market, but also to seize the talent, to add value to the enterprise.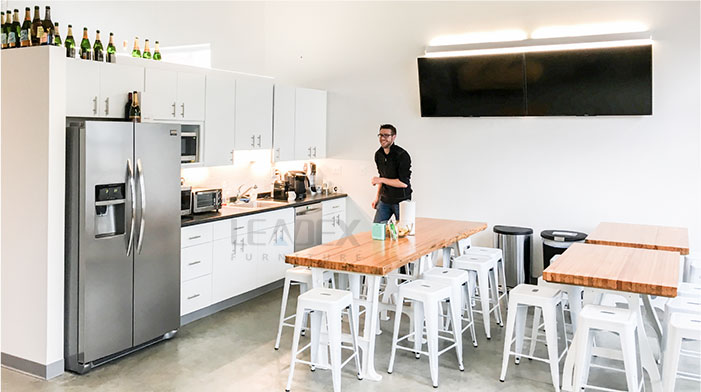 In the e-commerce industry Mirakl, for the commodity is also the preferred e-commerce platform. In Alibaba's many office furniture suppliers, Leadex offers products for Mirakl, thanks to its excellent service and quality products.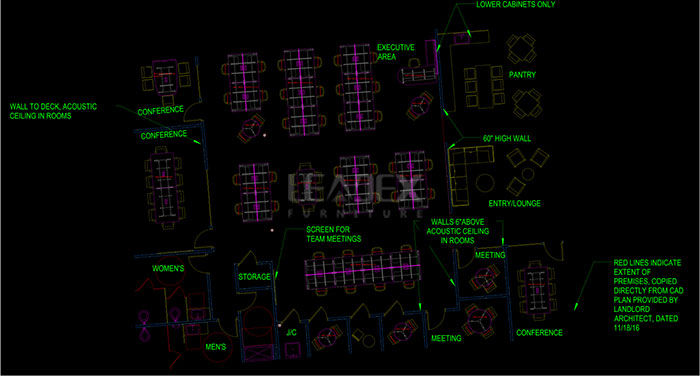 *Before contacting with Leadex, Mirakl already had layout plan and rough idea. What Leadex had to do was to redesign it with our standard items and made quotation, modify the furniture setup and budget matching with Mirakl's requirement step by step.


Stylization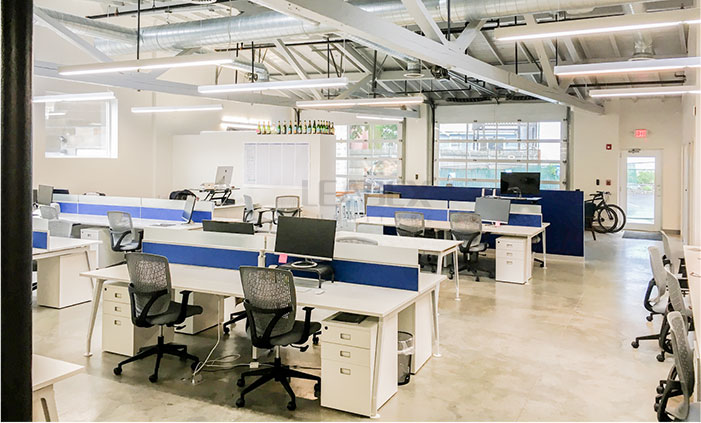 Mirakl's office decoration style is light industrial wind. They have clear demand for the furniture style . Leadex recommended MDS desking system to Mirakl.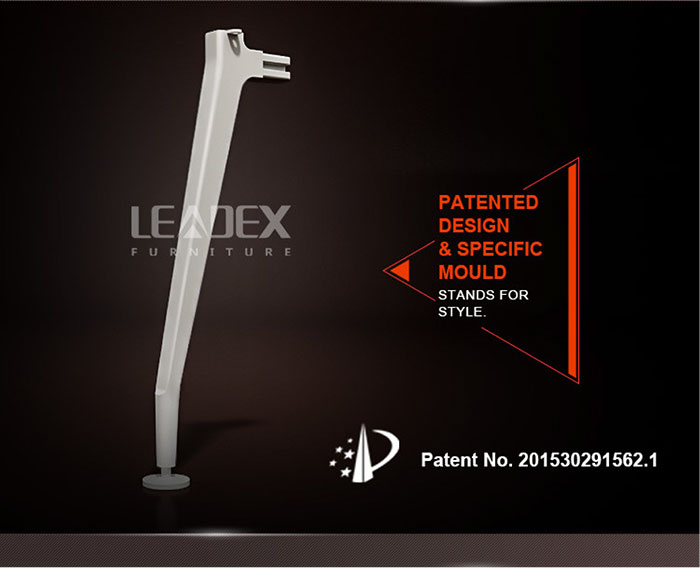 MDS desking system start from the smalls, exquisite and simple, matching with different interior styles. Desktop and screen size, shape and finishes can meet the guests' continuous development and changing needs.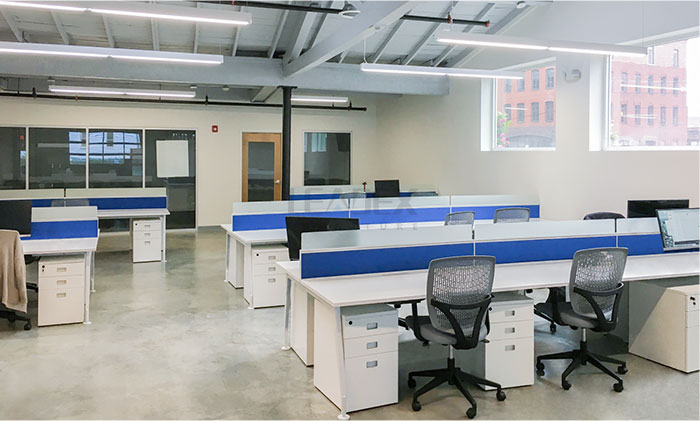 Leadex offer Mirakl from long benching desks to rectangular conference tables to round meeting tables to different kinds of chairs.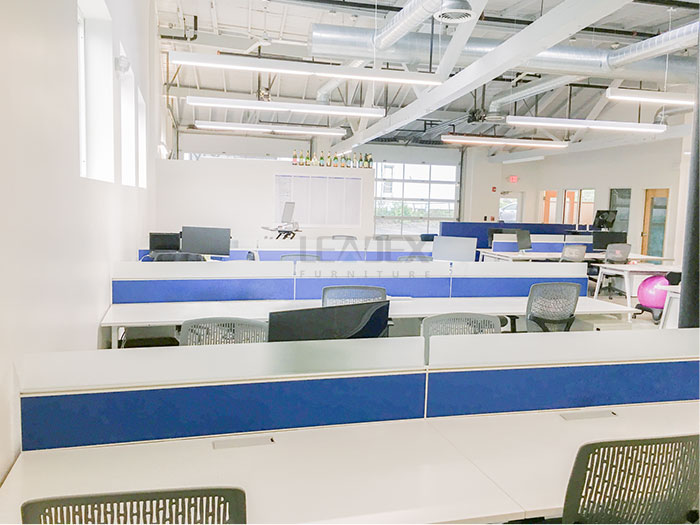 *Fabric desk screen with frosted glass ensure open communication while also maintaining a certain degree of privacy.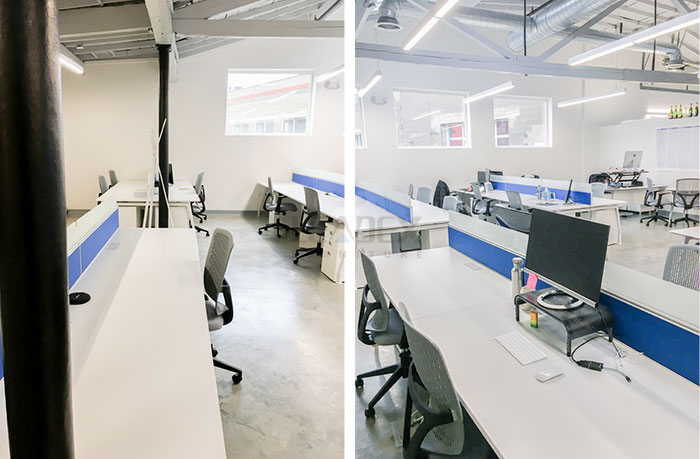 * White desk frames and tops with blue fabric screen, makes a harmonious atmosphere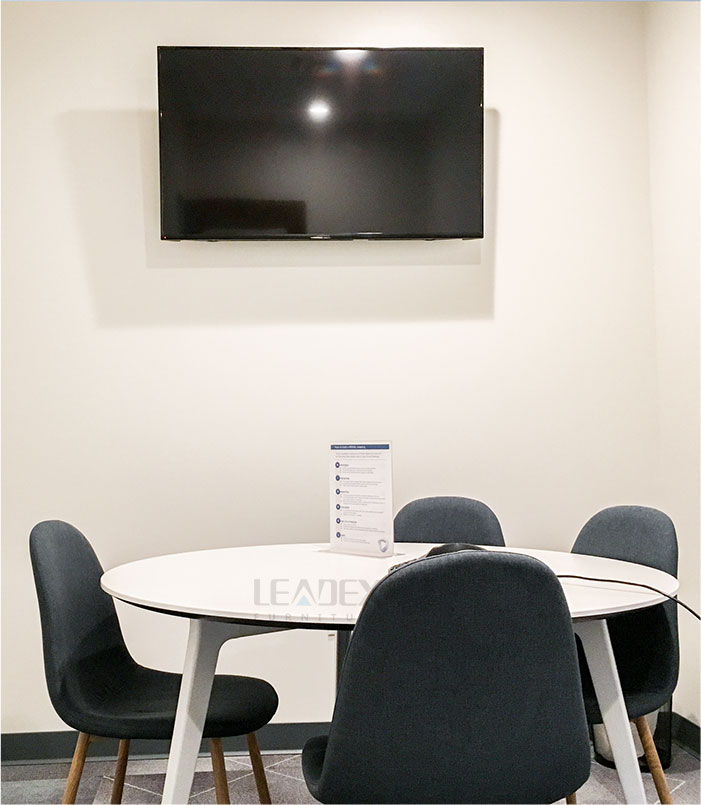 * Round meeting table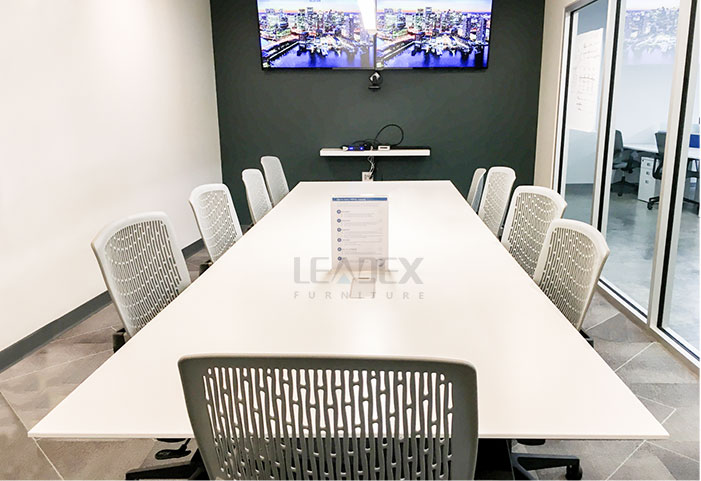 * Long meeting table




Trust
Though Leadex can offer free layout plan and 3D rendering service to give more intuitive effect of the products in the space, Mirakl not required this service. As they got confidence from good photos from Leadex's Alibaba wed page, and good projects reference from other clients. Leadex provided DDP service to Mirakl, gave strict inspection from production to transportation.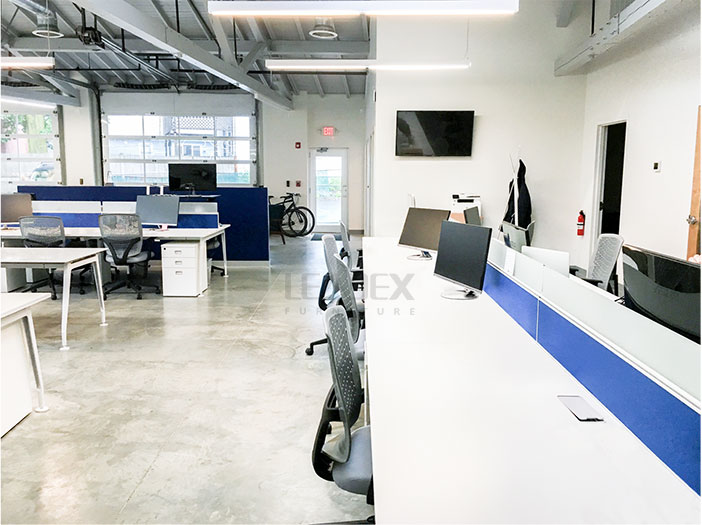 "Our mission: Help our clients to seize this opportunity"
Leadex is not only a manufacturer of quality products, but also a provider of office furniture solutions. Depth understanding of the needs of enterprises, all-round support for the sustainable development of enterprises and change.

FOSHAN LEADEX FURNITURE CO.,LTD.
UNIT 322, BUILDING 4, GREEN CREATIVE PARK NO. 61 XIANAN ROAD, GUICHENG NANHAI, FOSHAN 528200 GUANGDONG CHINA
TEL: +86 757 81275819 FAX: +86 757 81275809
WEBSITE: leadex.en.alibaba.com
EMAIL: sales@leadexfurniture.com