Moves to new office, and requires high quality furniture to build a new environment.
- Floor Plan
>Entrance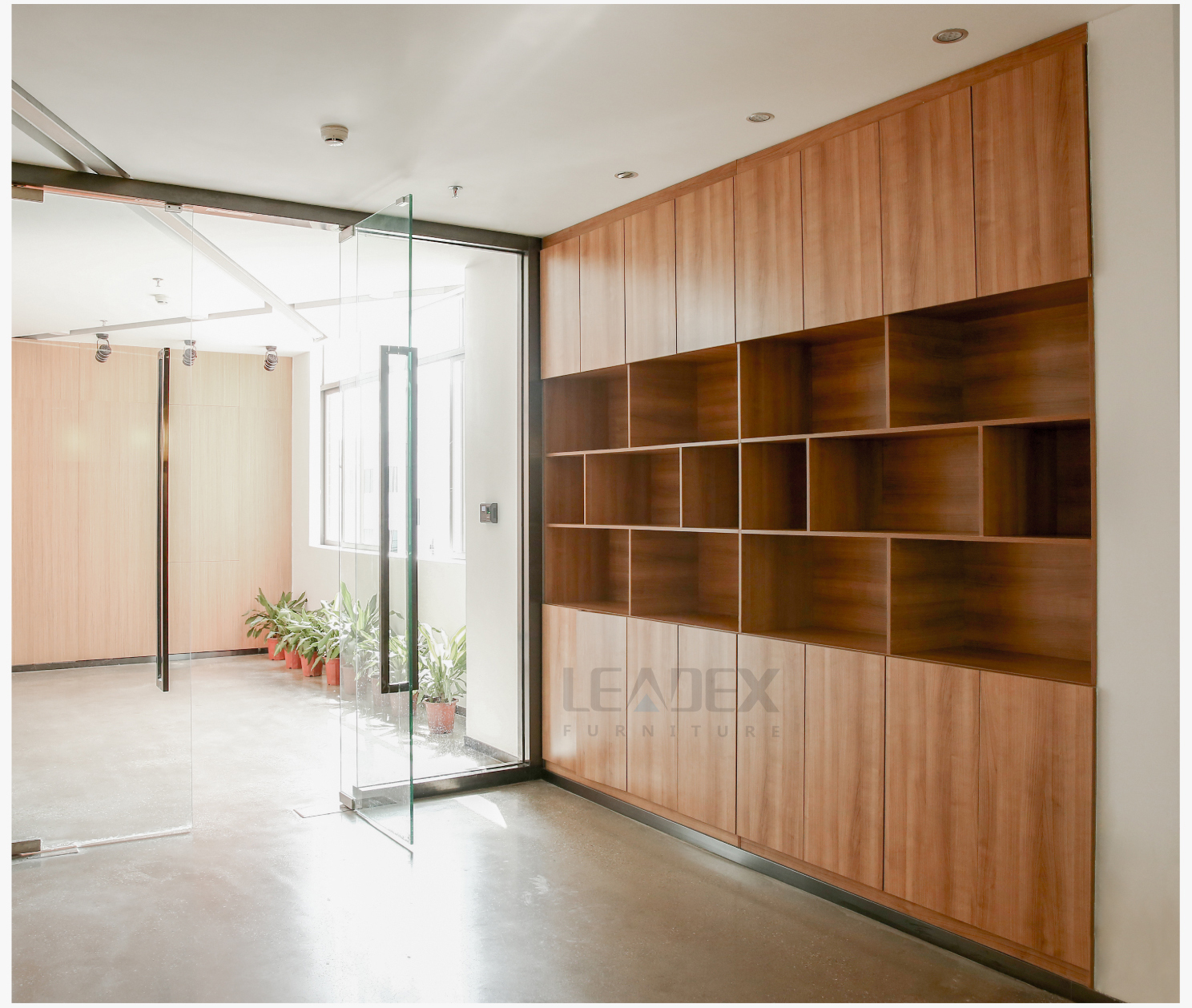 Customized cabinets not only make the entrance look tidy and neat, but also provide sufficient storage space.
>Reception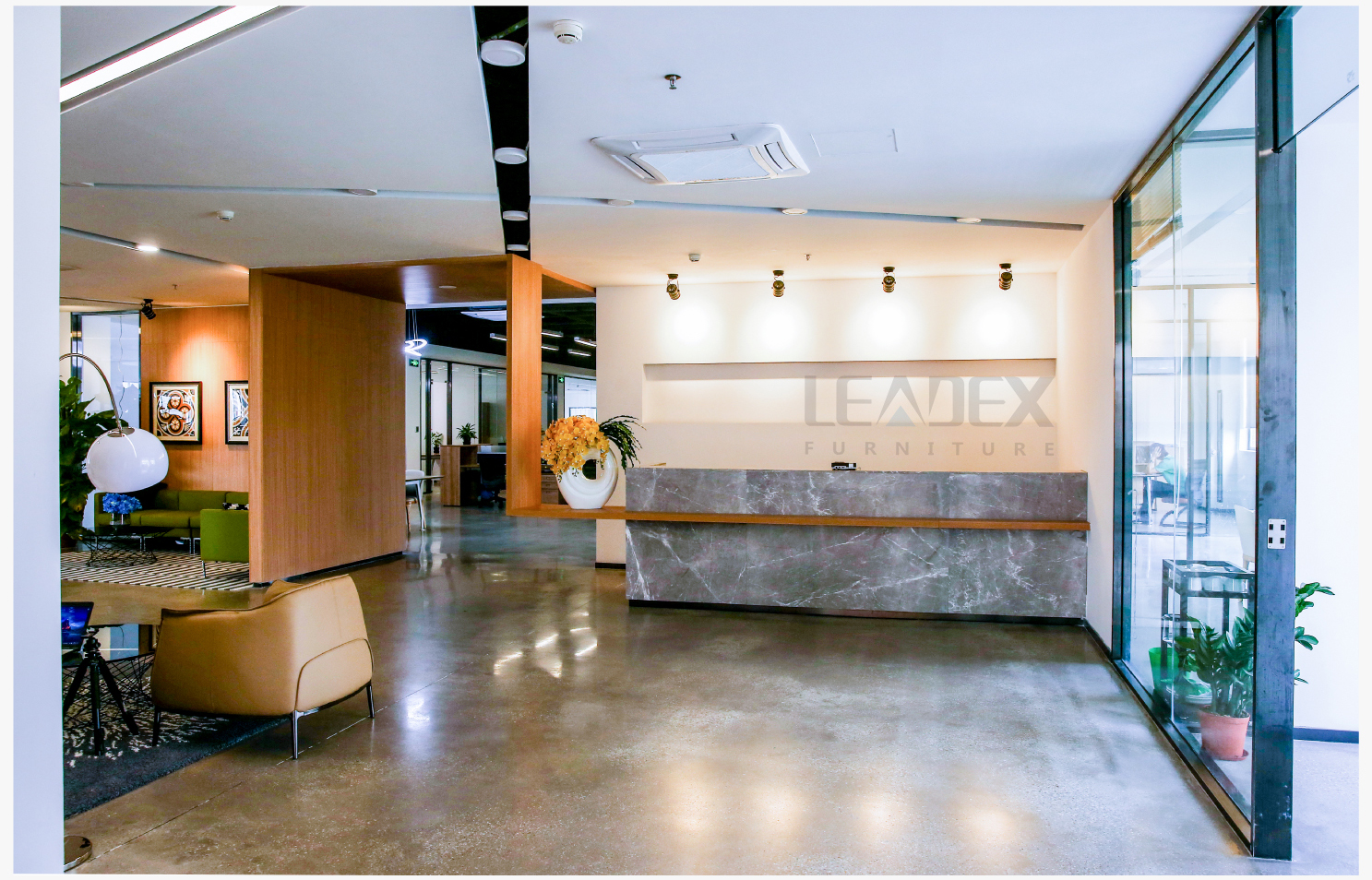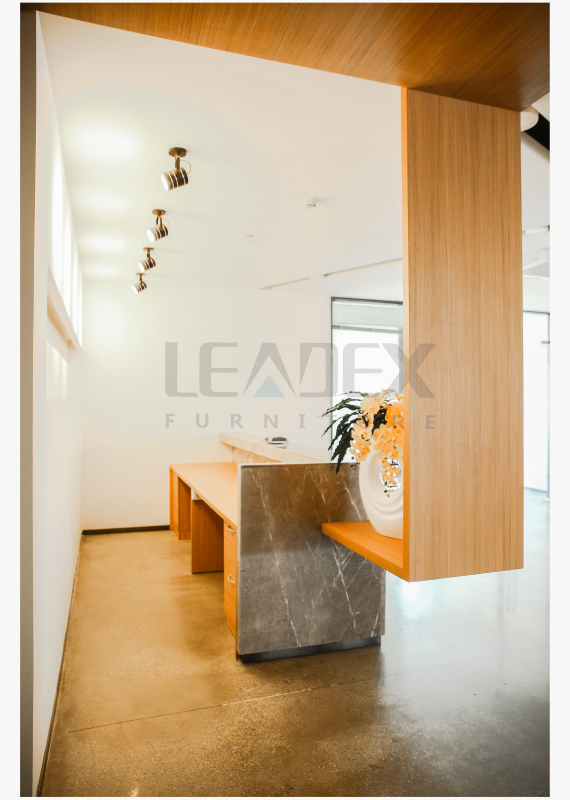 The reception desk uses a stylish, minimalist square box. Warm walnut and cool marble complement each other, concise and not cold. Walnut grain extends to leisure area and staff area.
>General manager room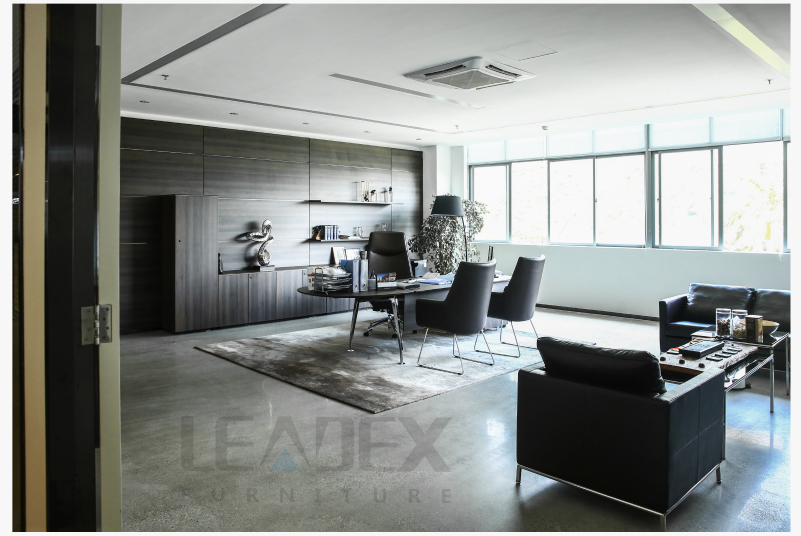 Zhuo Hui is young and energetic. The overall design of the office tends to be youthful and lively. The general manager room uses dark grain.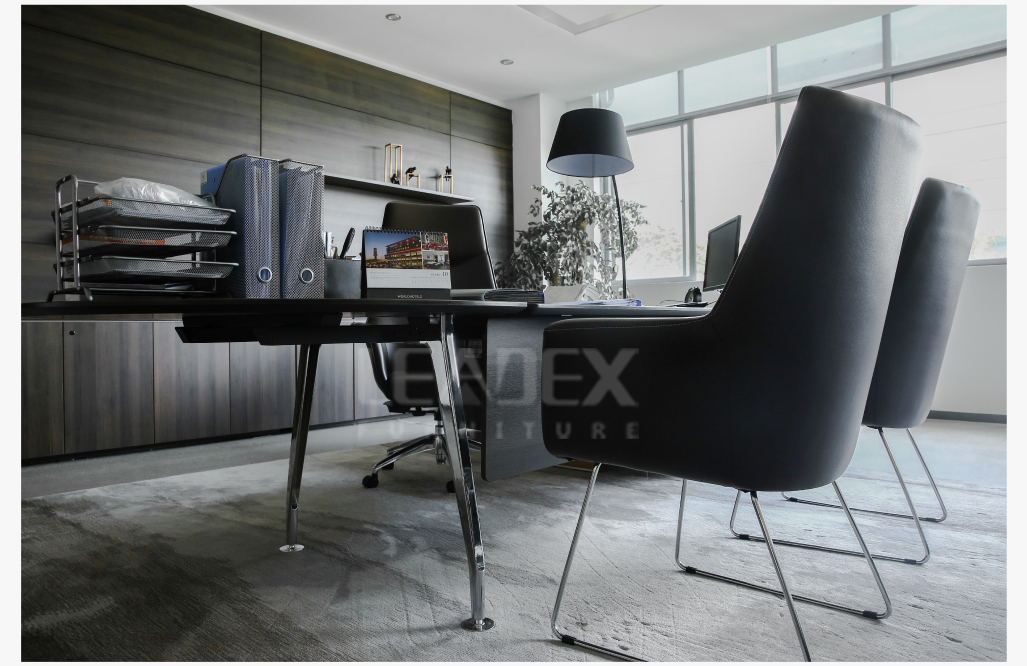 while the table top uses slim edge with streamlined shape. It is calm but young.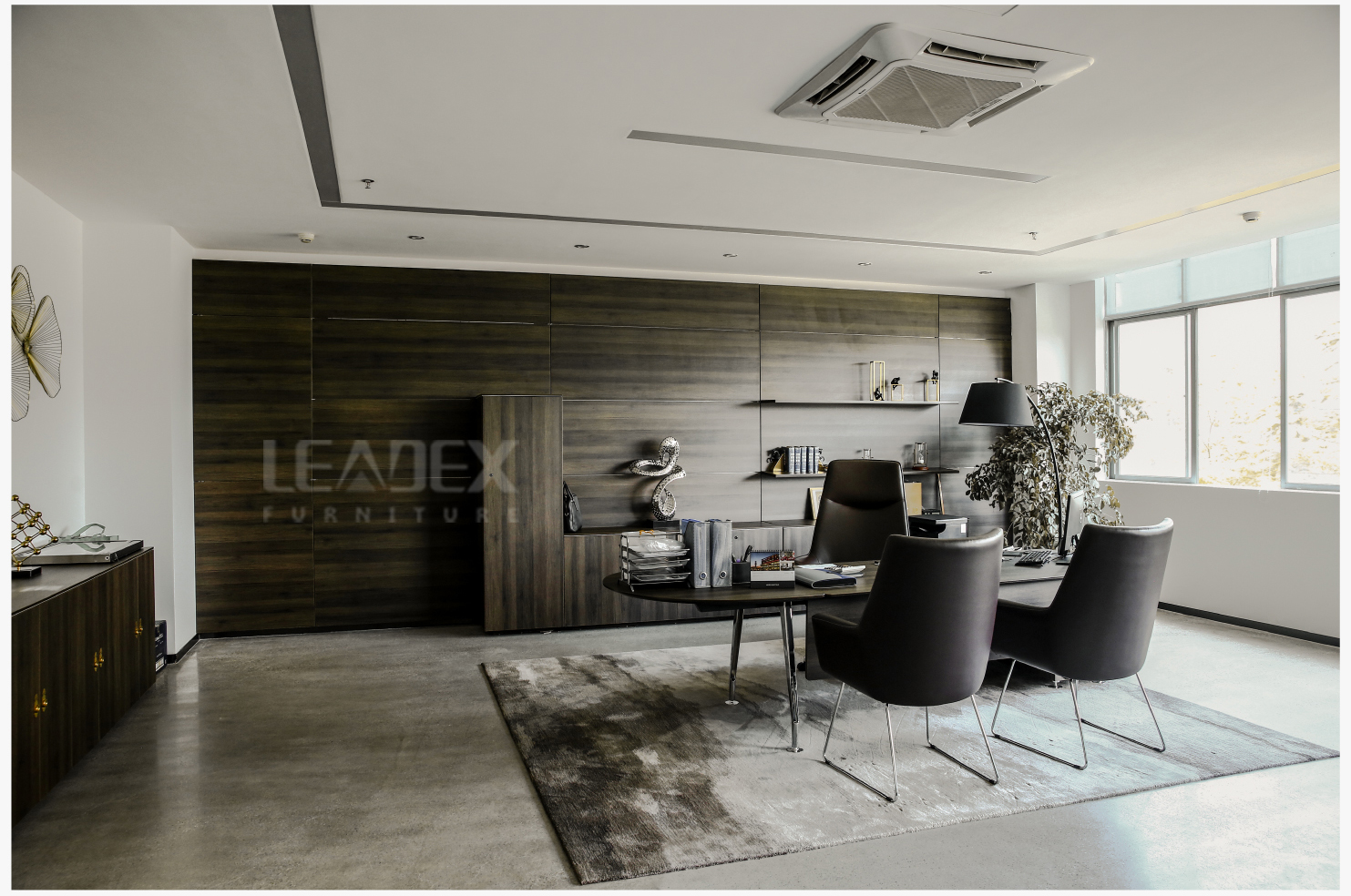 >Manager room
Less is more, no superfluous furnishings, privacy space to think.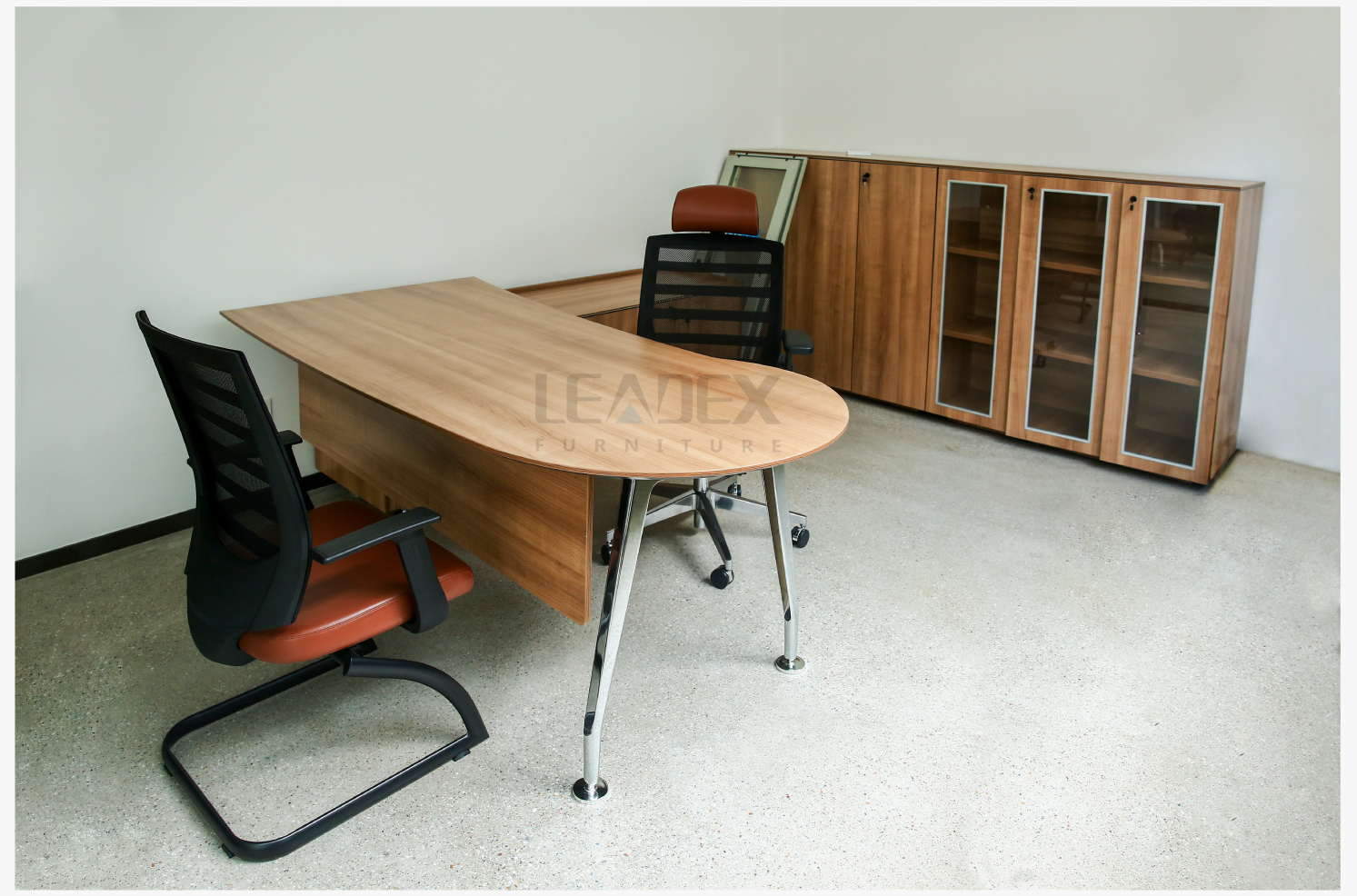 >Staff space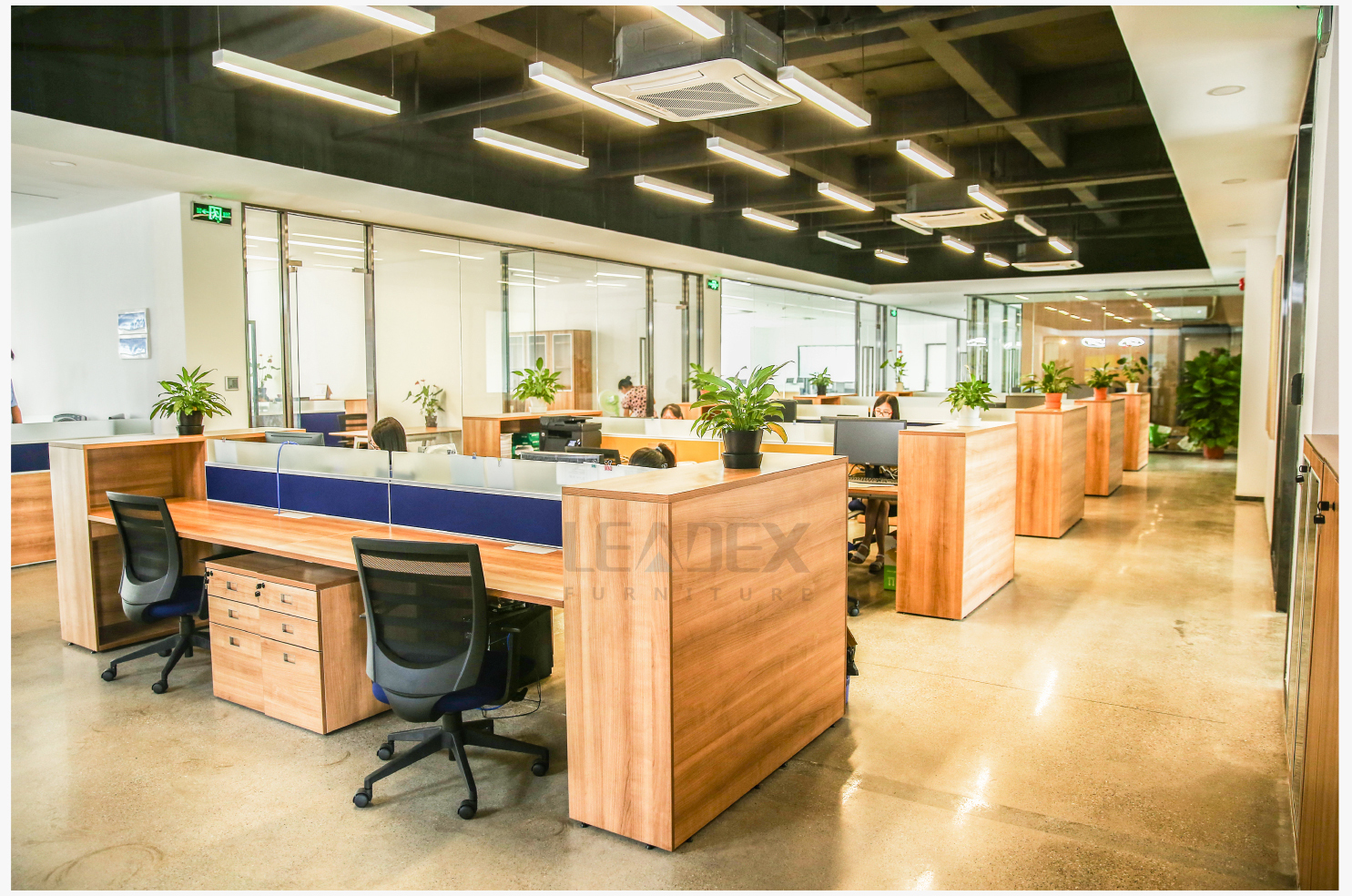 Added on frost glass provides good balance between communication and privacy.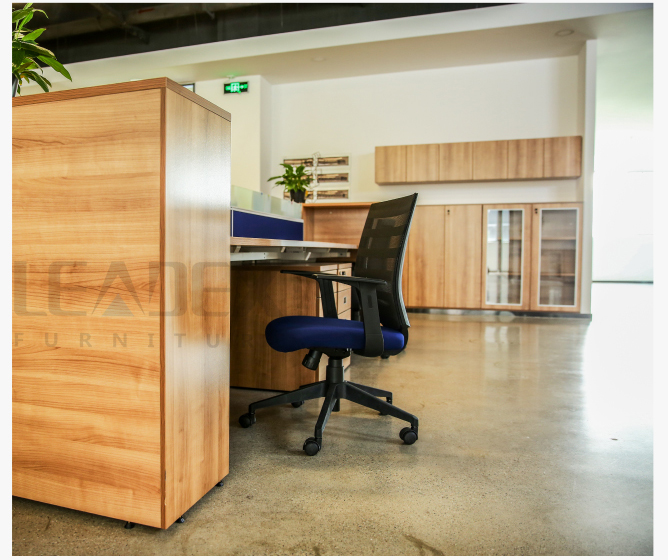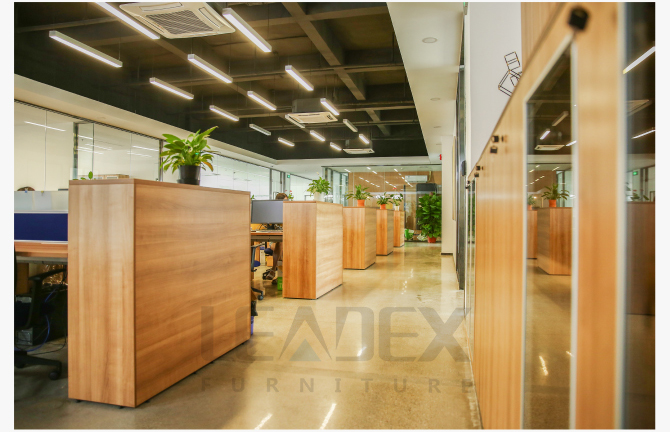 File cabinet at the two ends of bench increases a lot of storage space and privacy level.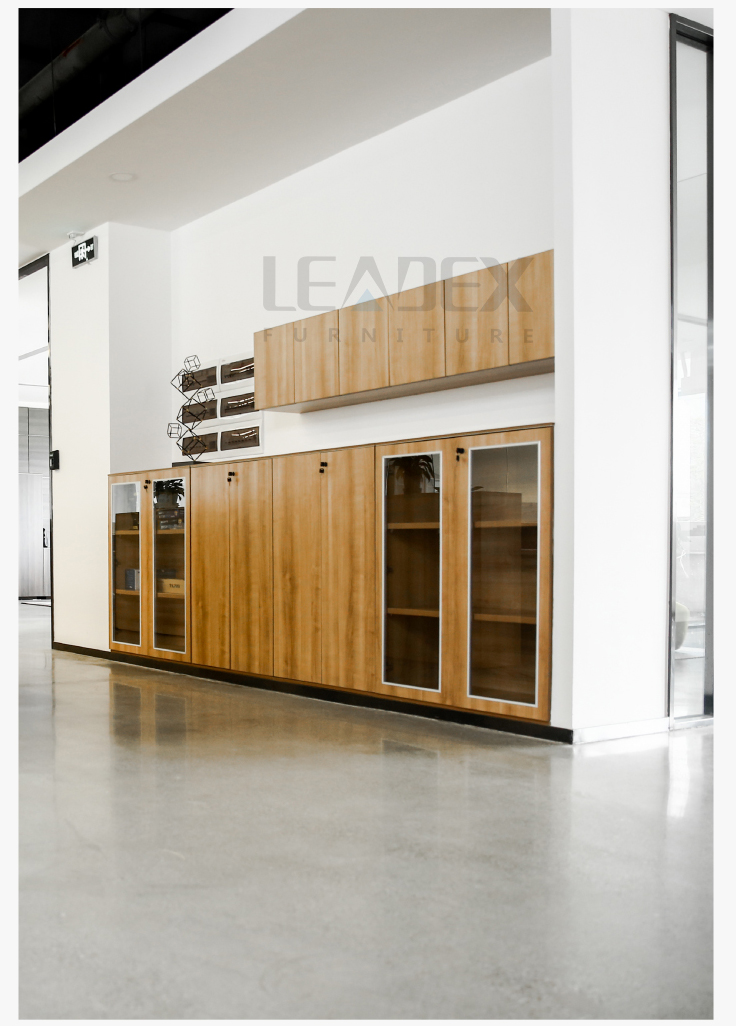 A set of combined cabinets are embedded between two columns, which not only increases the storage space, but also makes the whole wall Lively.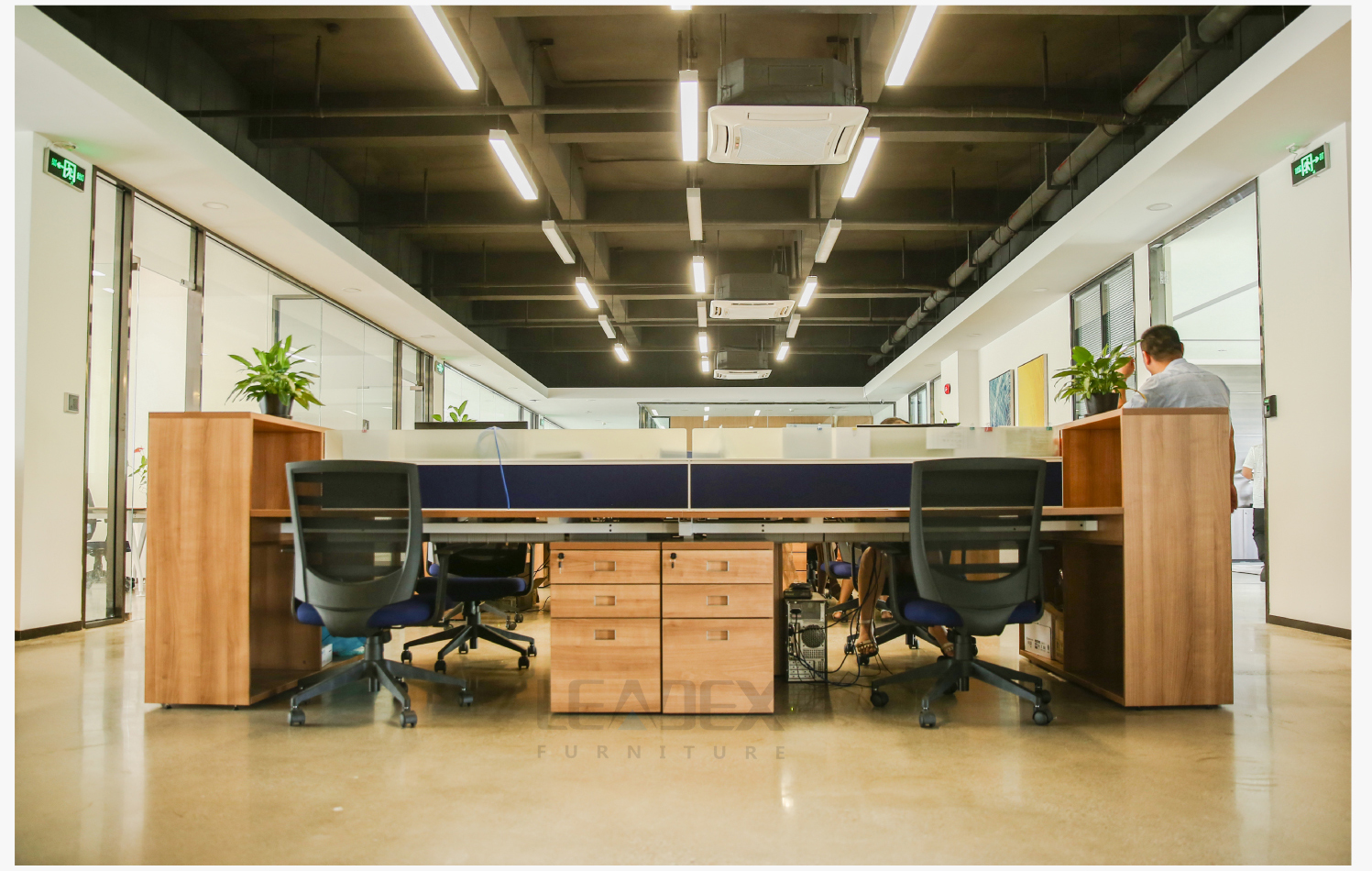 Open office encourages interaction and makes entire office atmosphere full of vitality.
>Design studio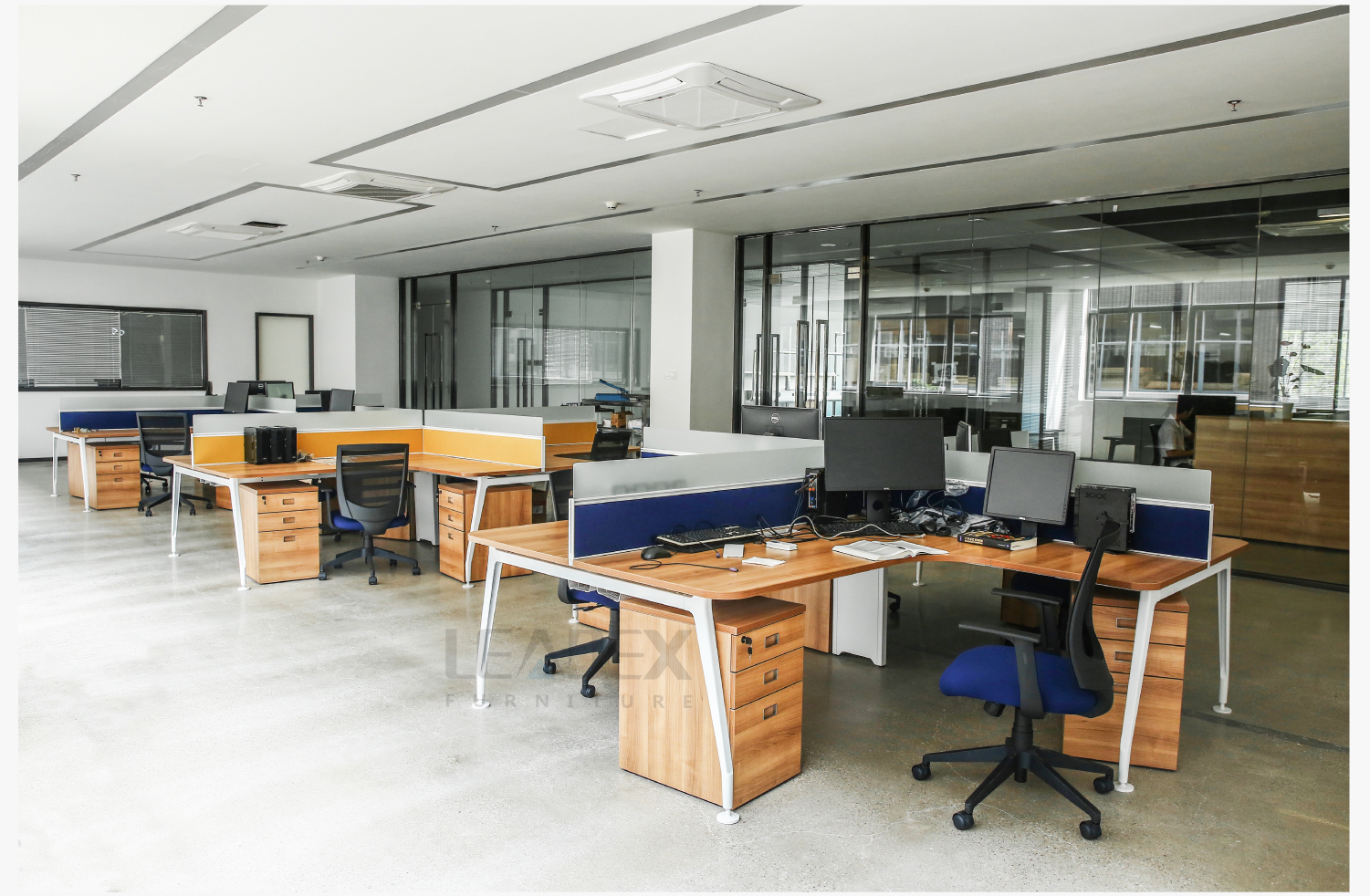 The design studio not only provides a spacious workbench for each designer, but also leaves plenty of room for quick change.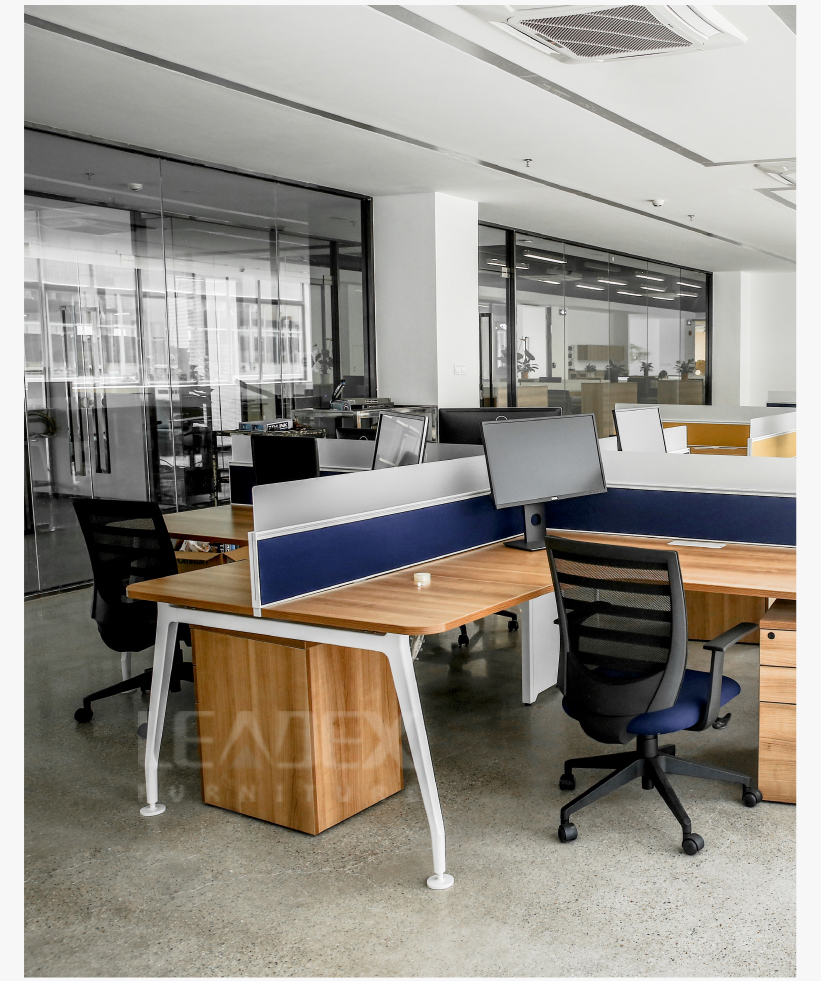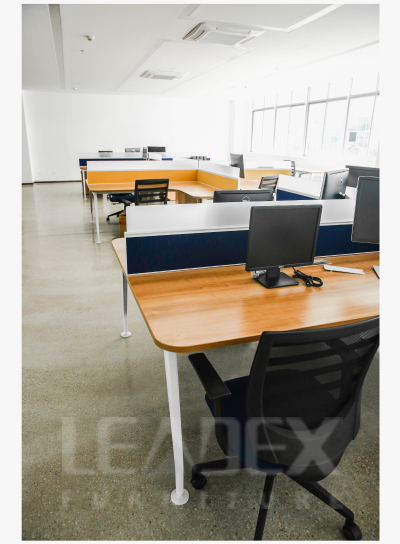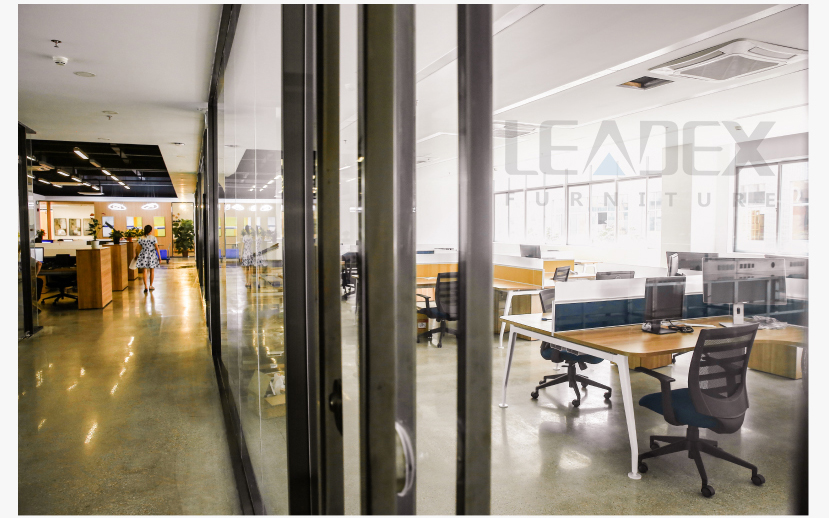 >Conference area
Ensuring smooth team communication, this is the important principle of office environment setting. A variety of scene settings,
can meet different types of communication mode.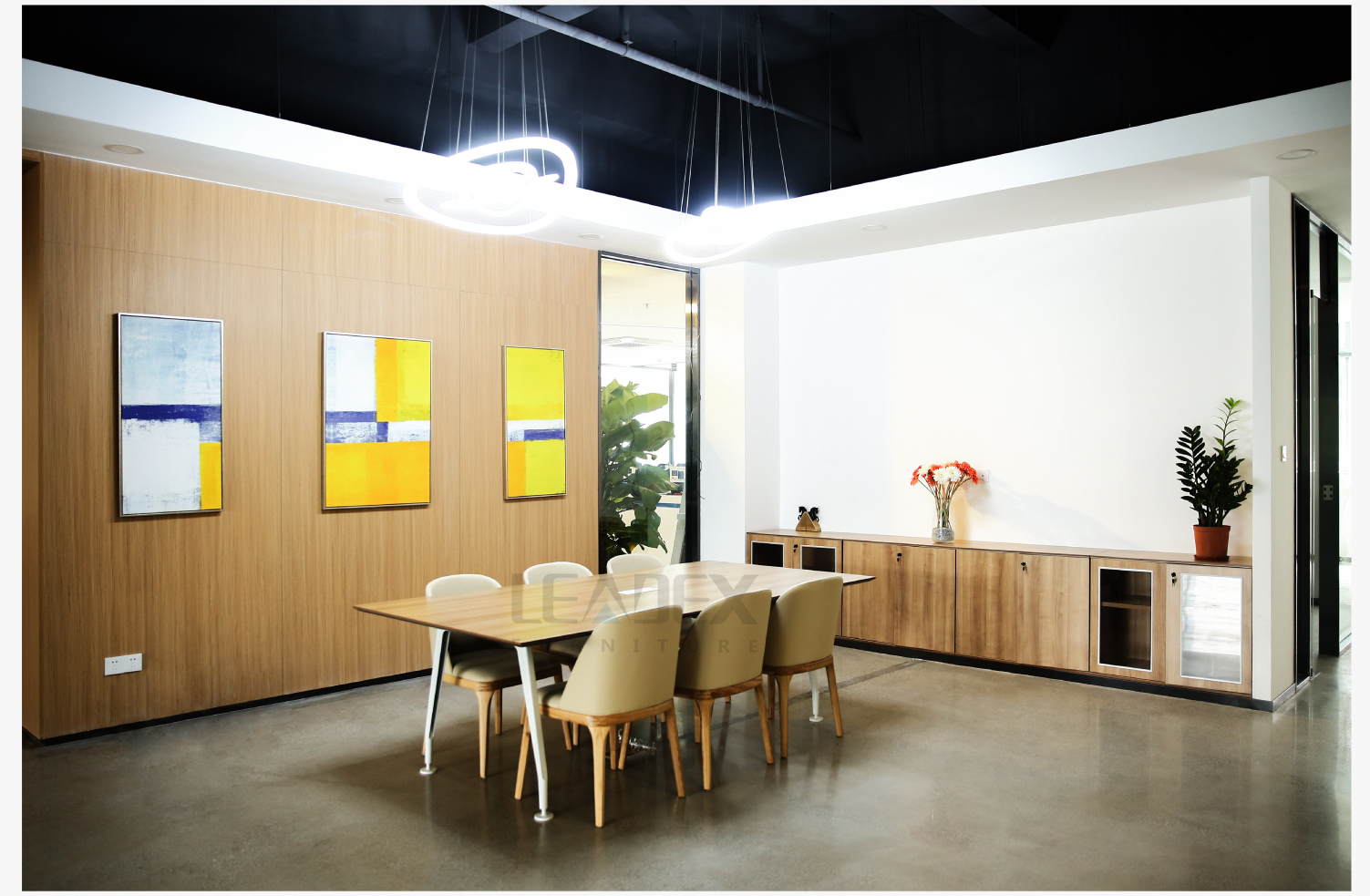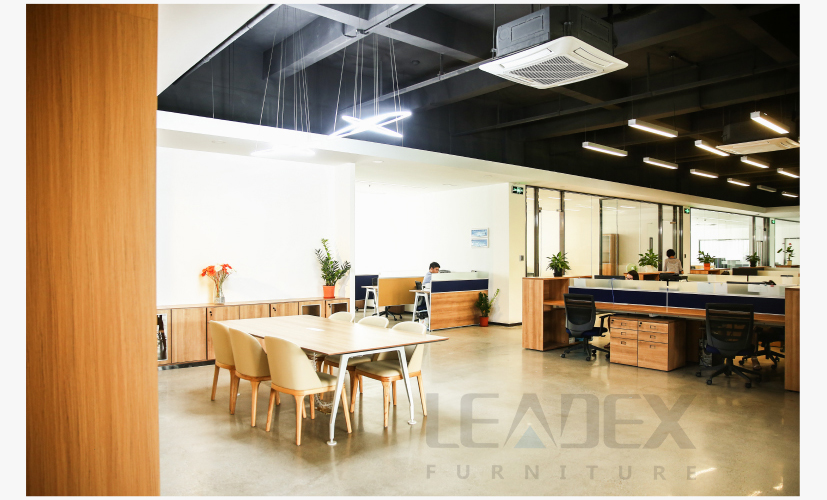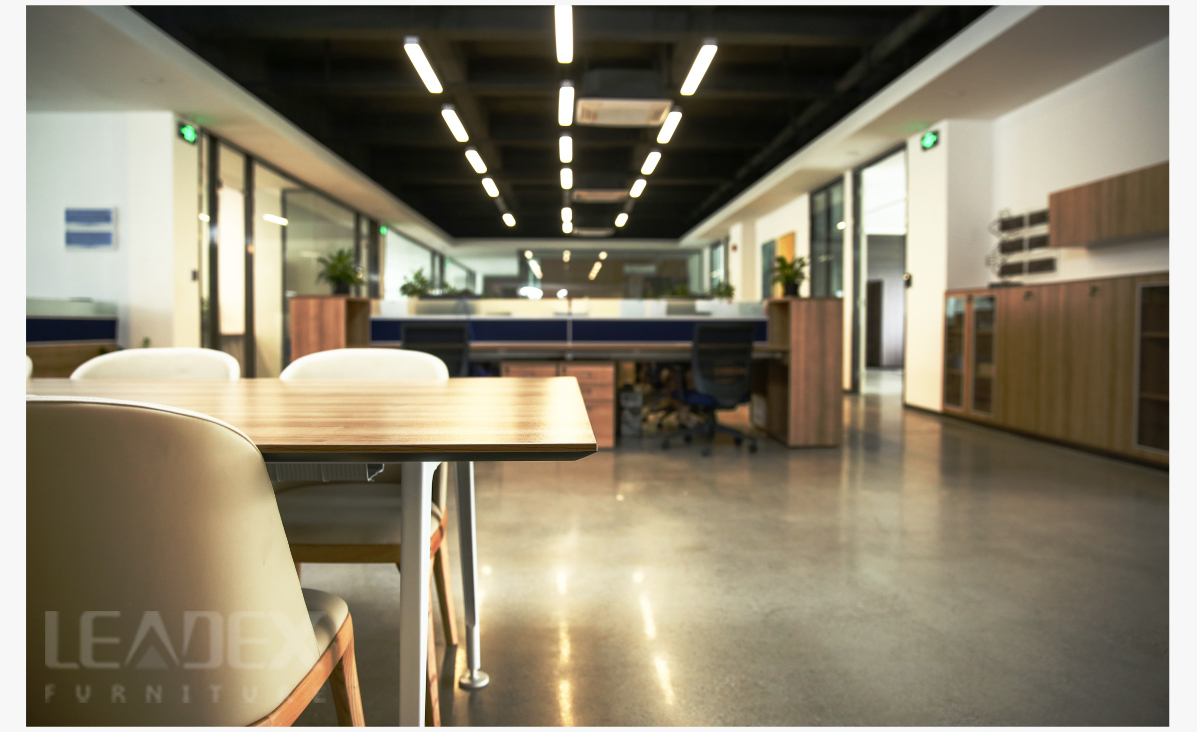 Open meeting area encourages simple and quick informal communication
Small meeting room, provides concentrating space for 2~3 persons.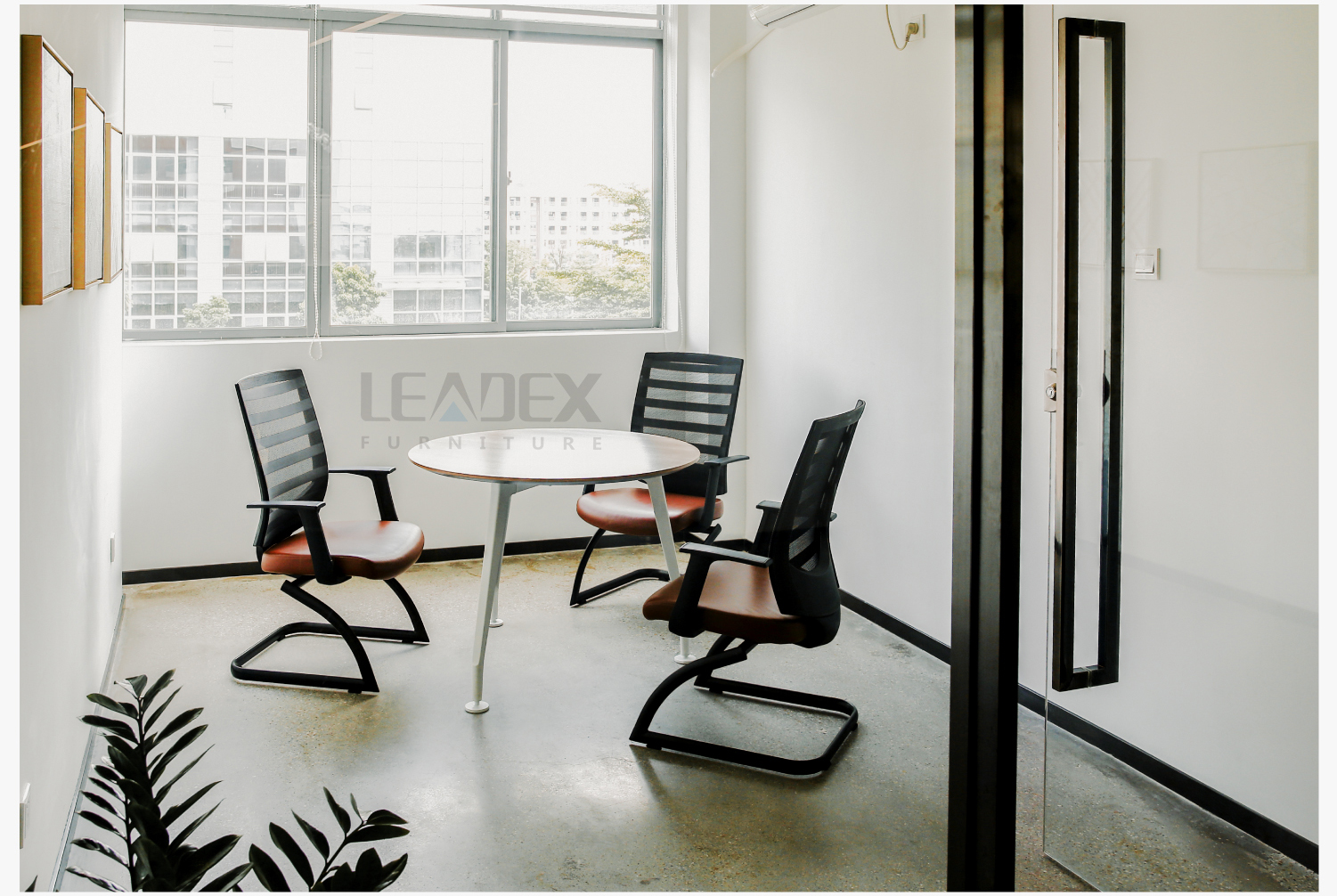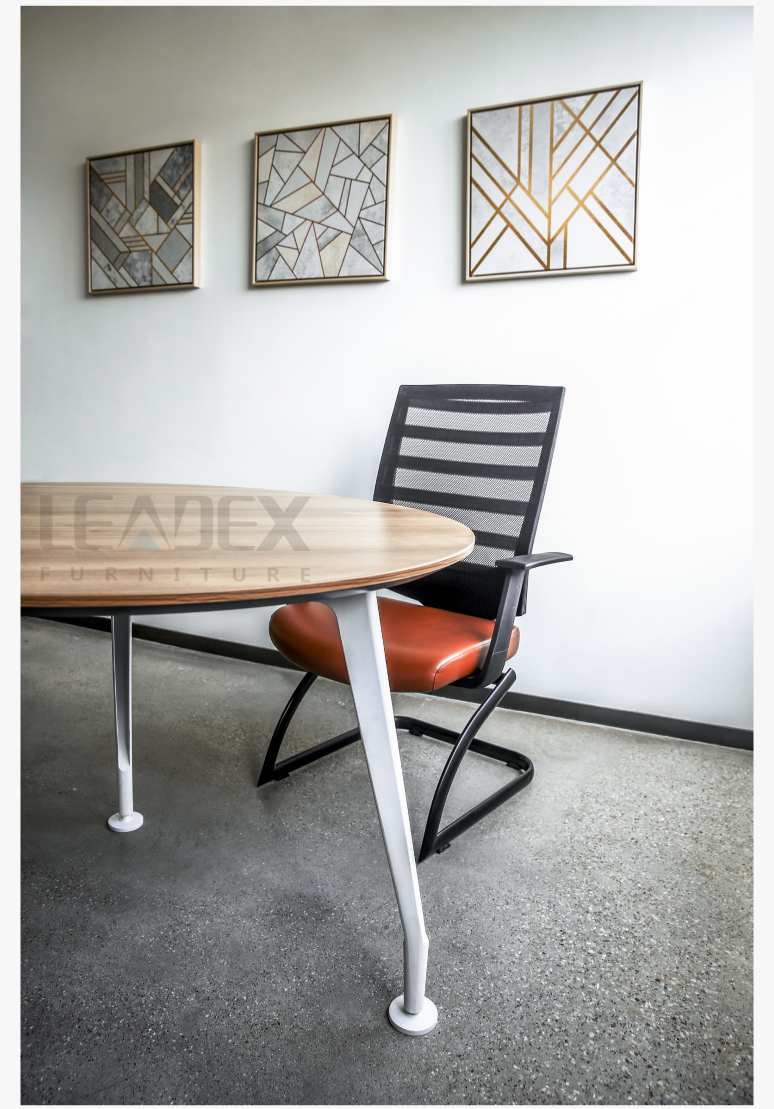 Medium conference room for easy communication between a few people without interference.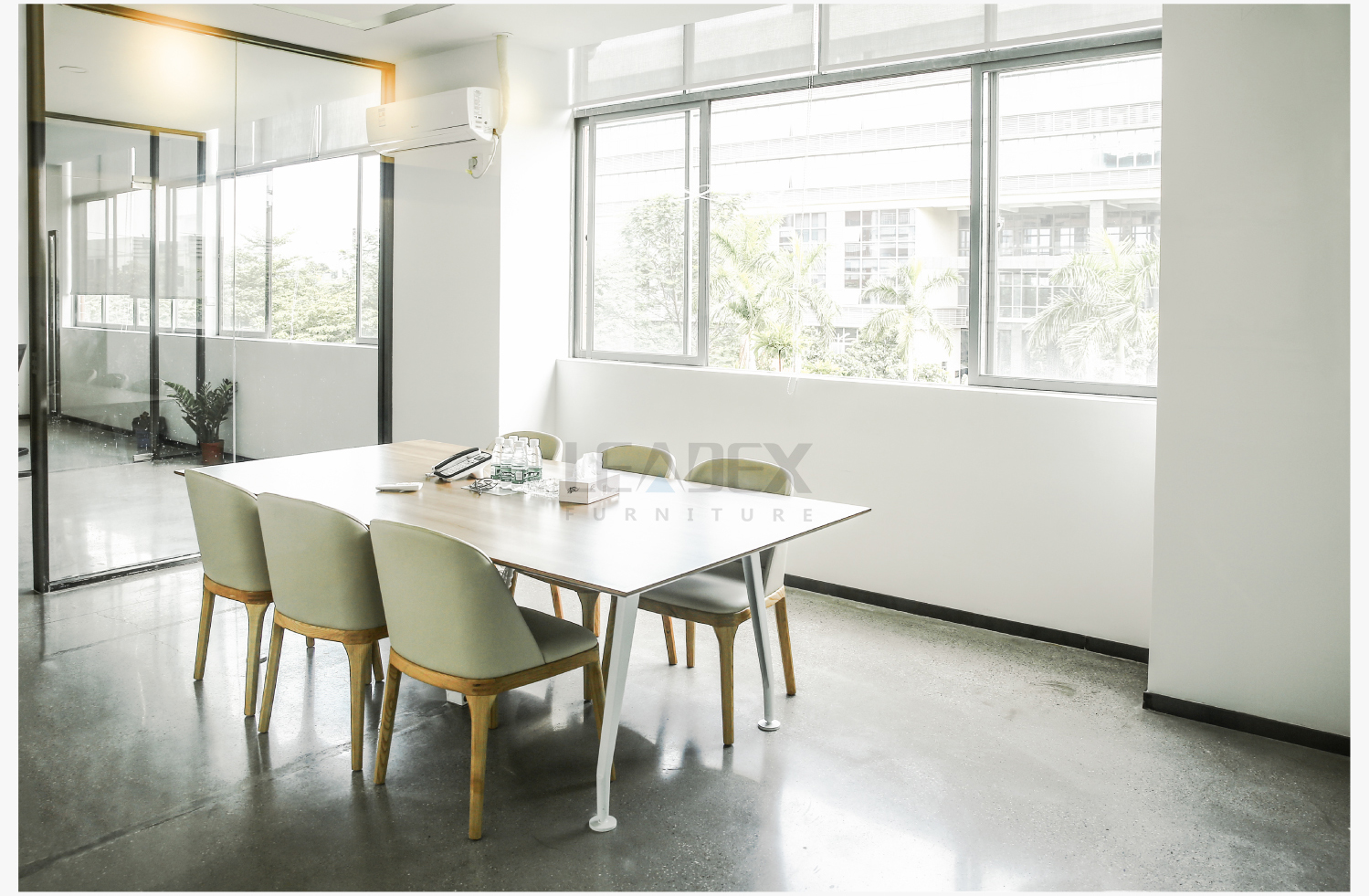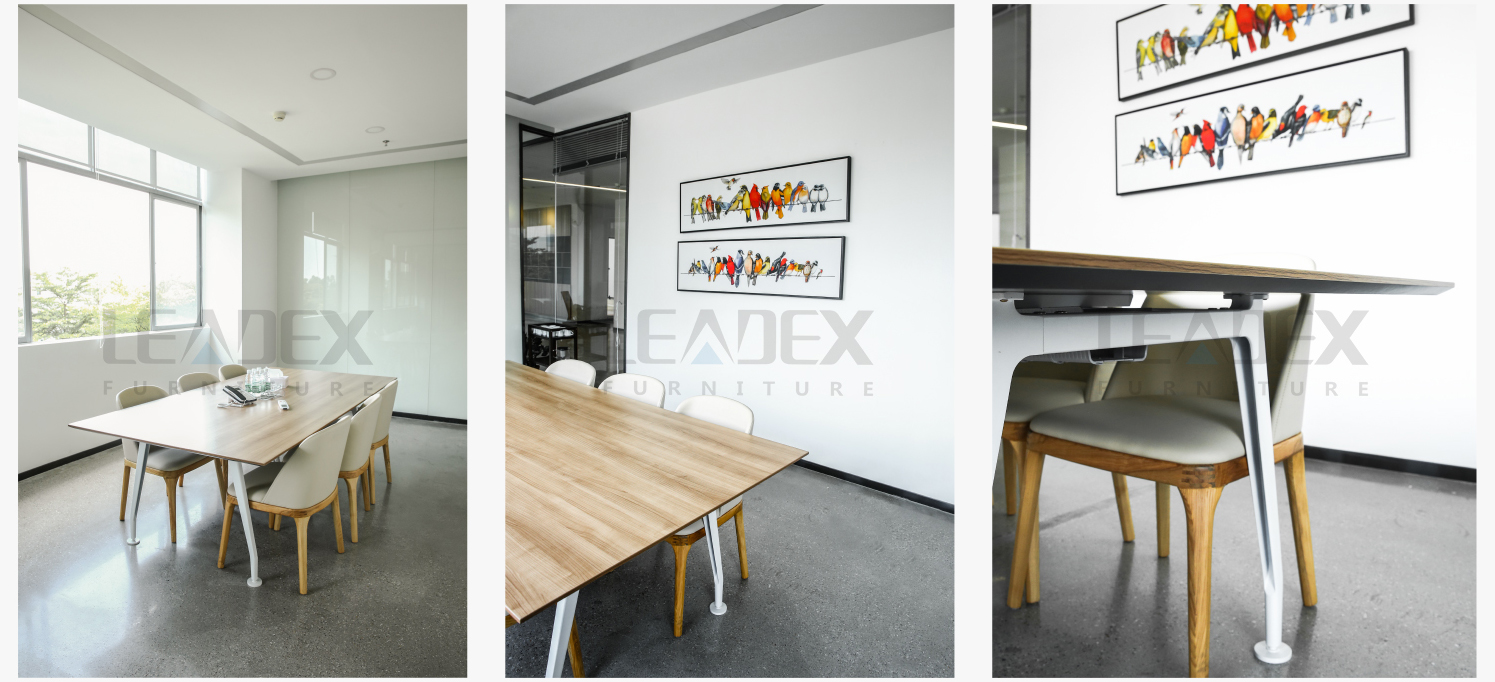 Large conference room, providing a wide range of formal communication venues.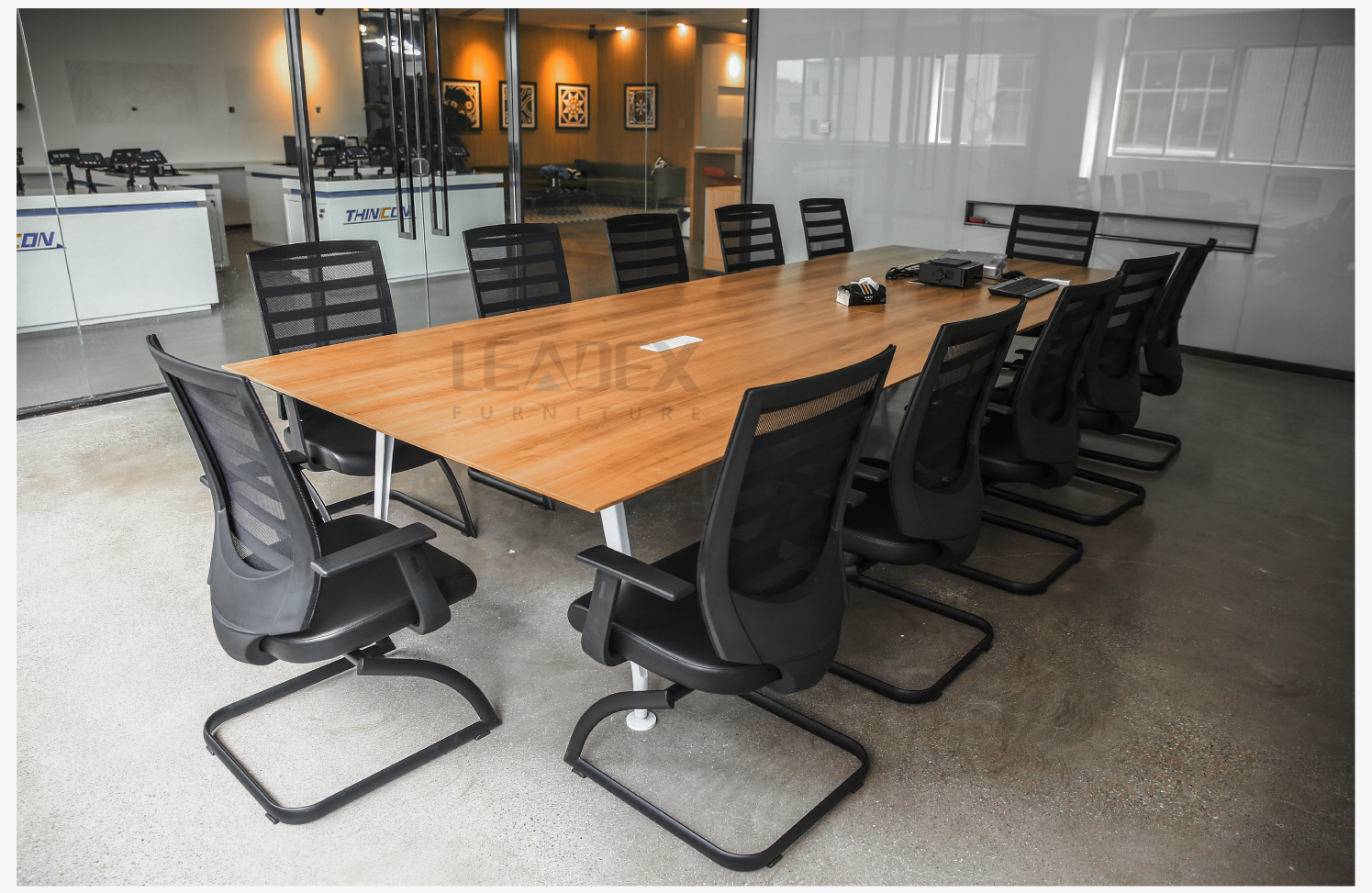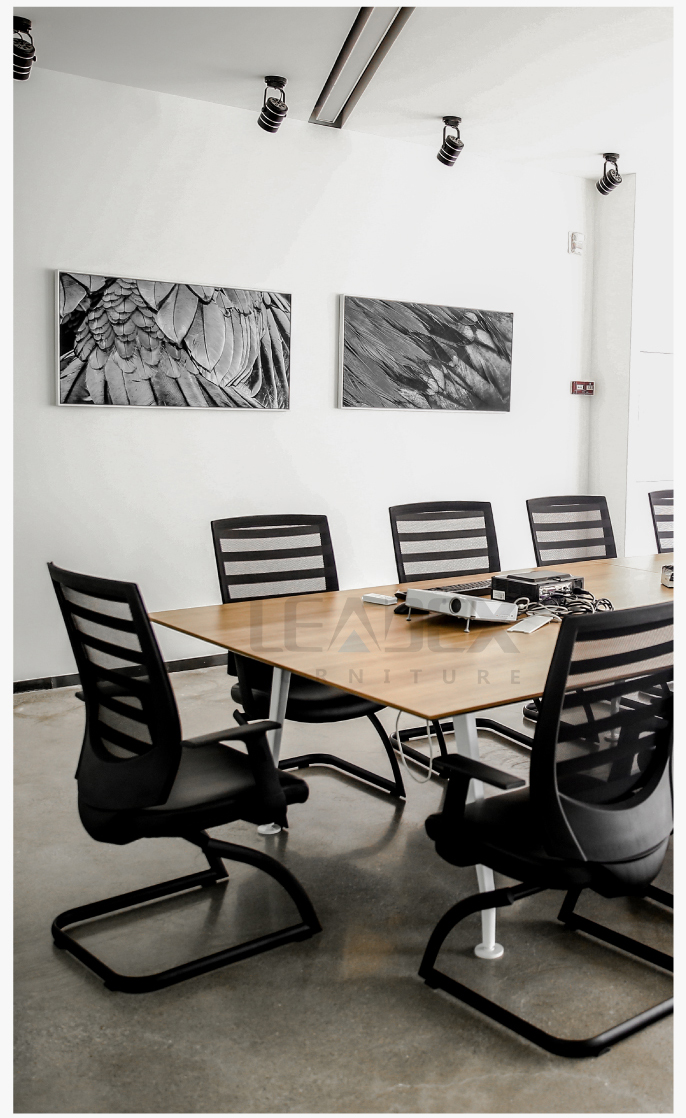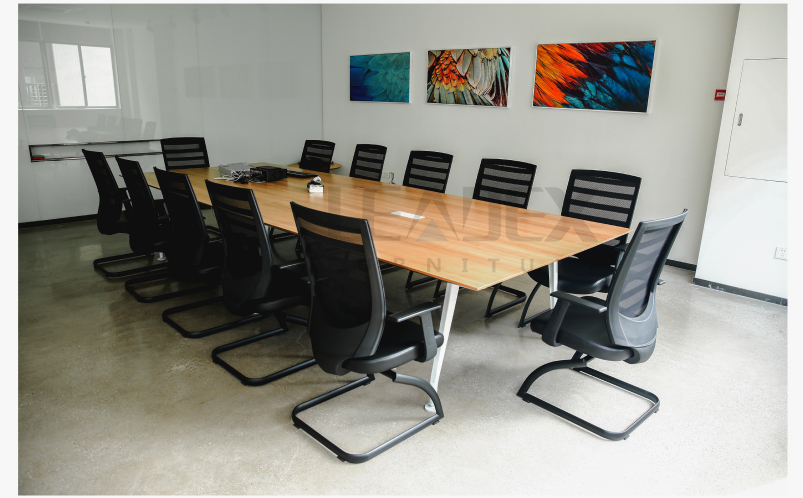 >Leisure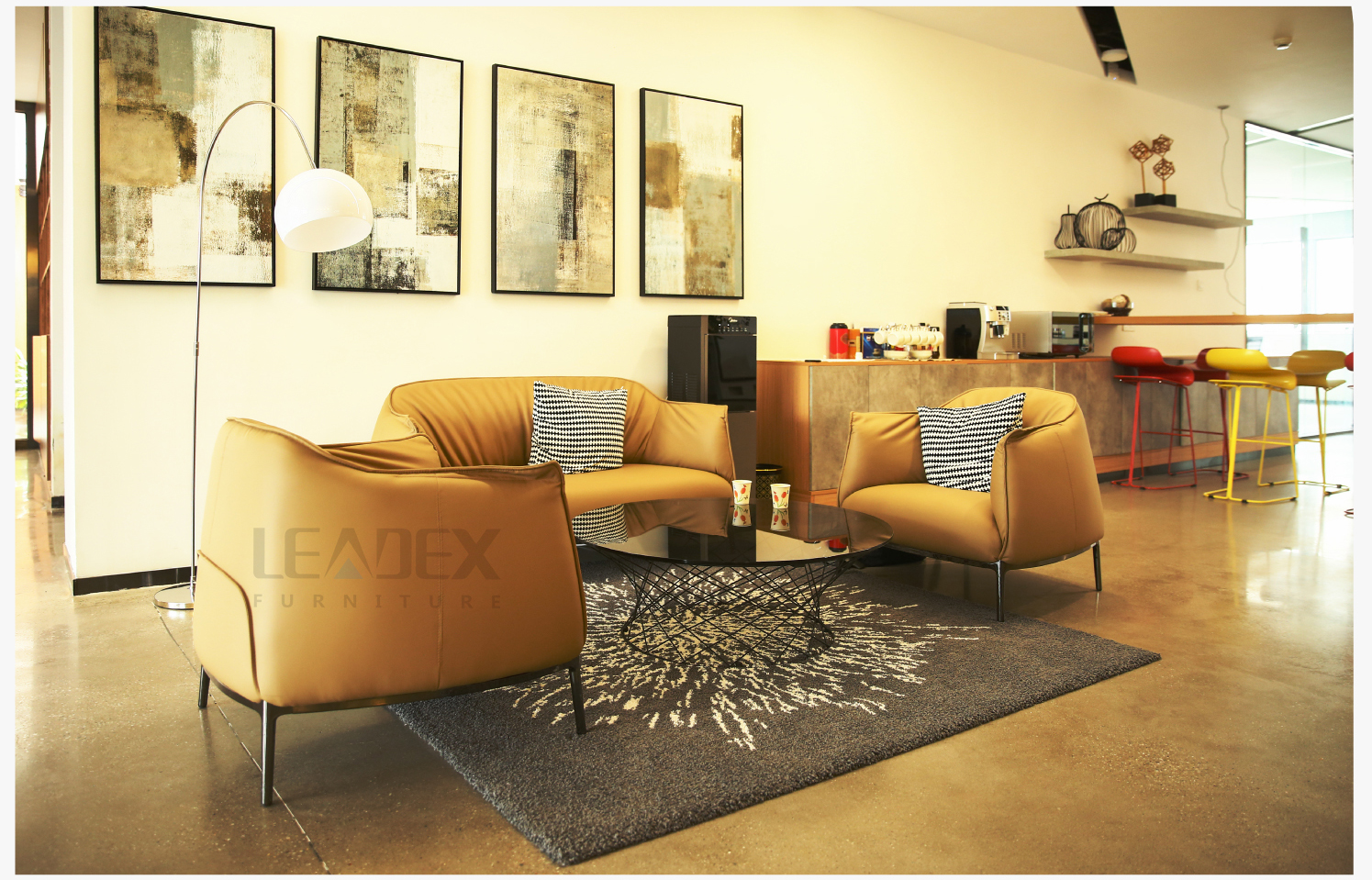 The leisure area is a green island built in an orderly office working atmosphere.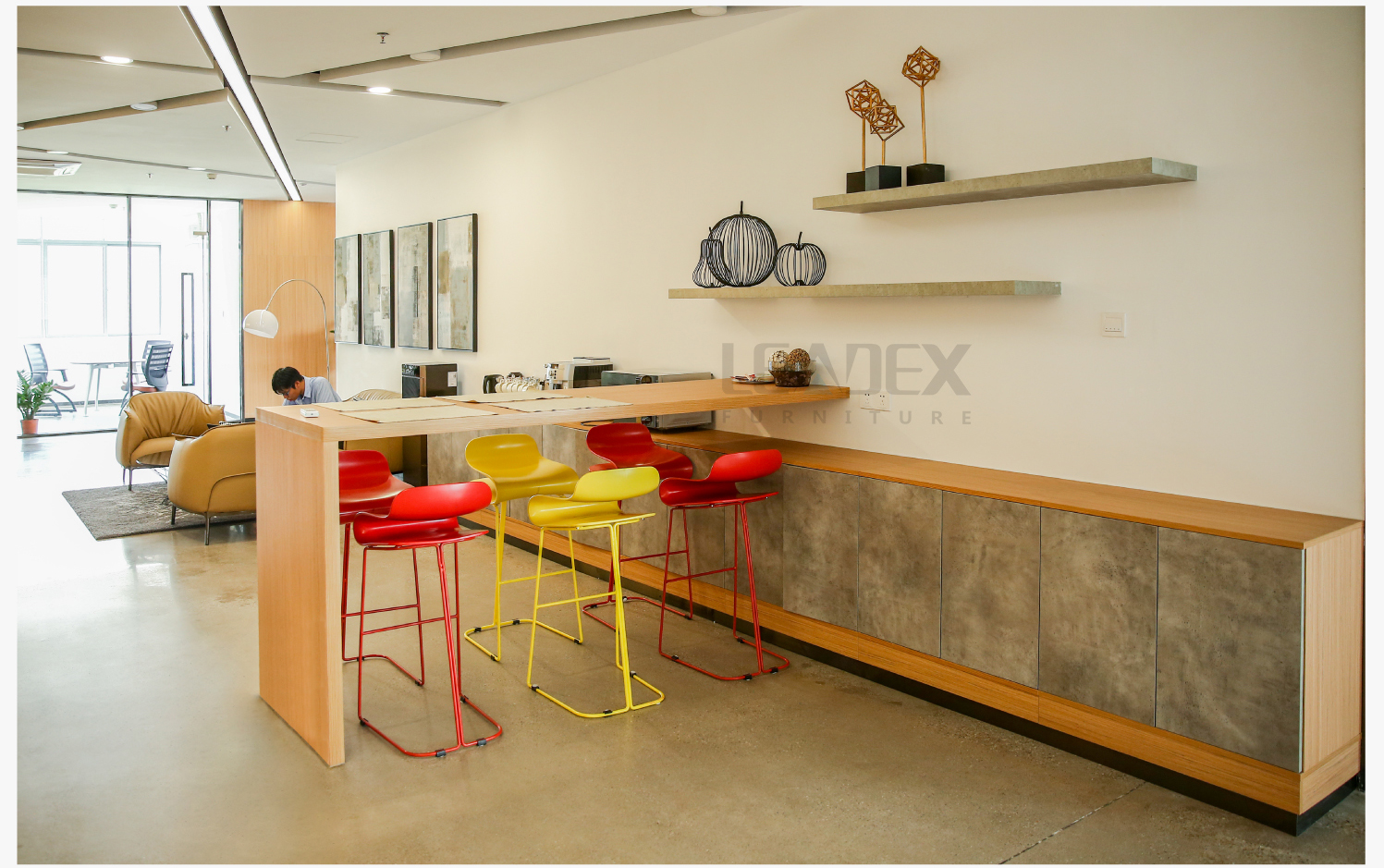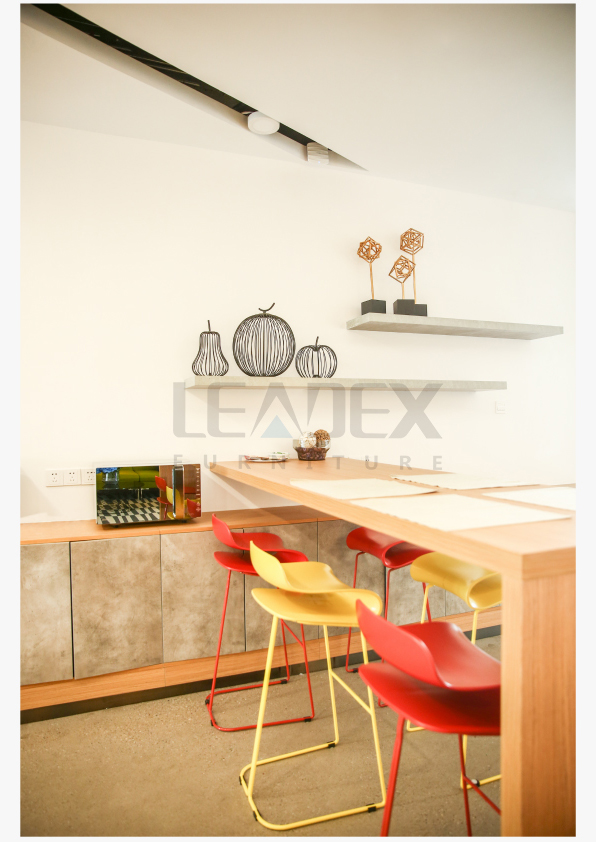 A cup of coffee, a moment's stop, adds a lot of intersection between employees, the host and the guest.
Thoughts collide here, inspiration takes place here, and company team culture takes root here.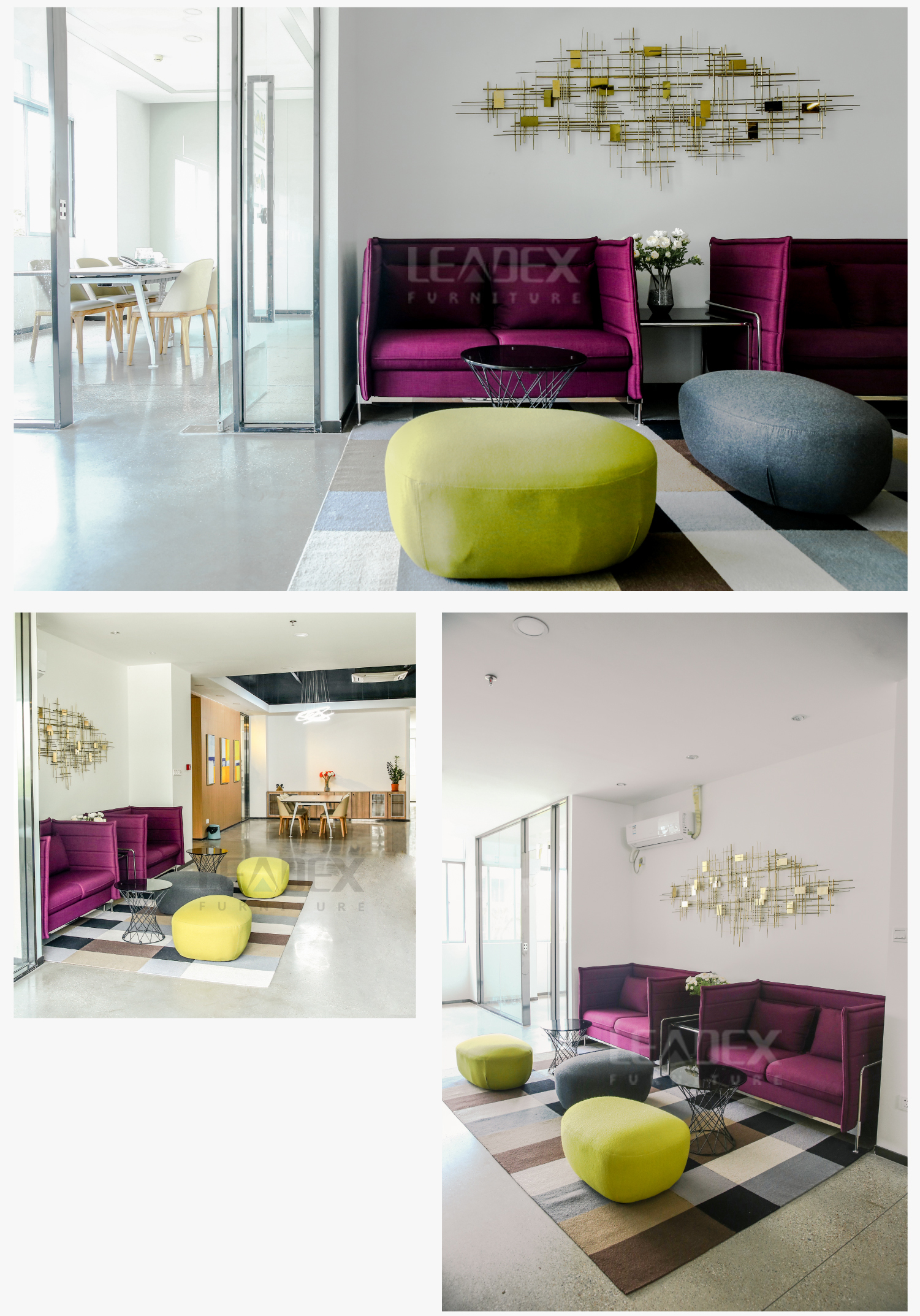 >Financial department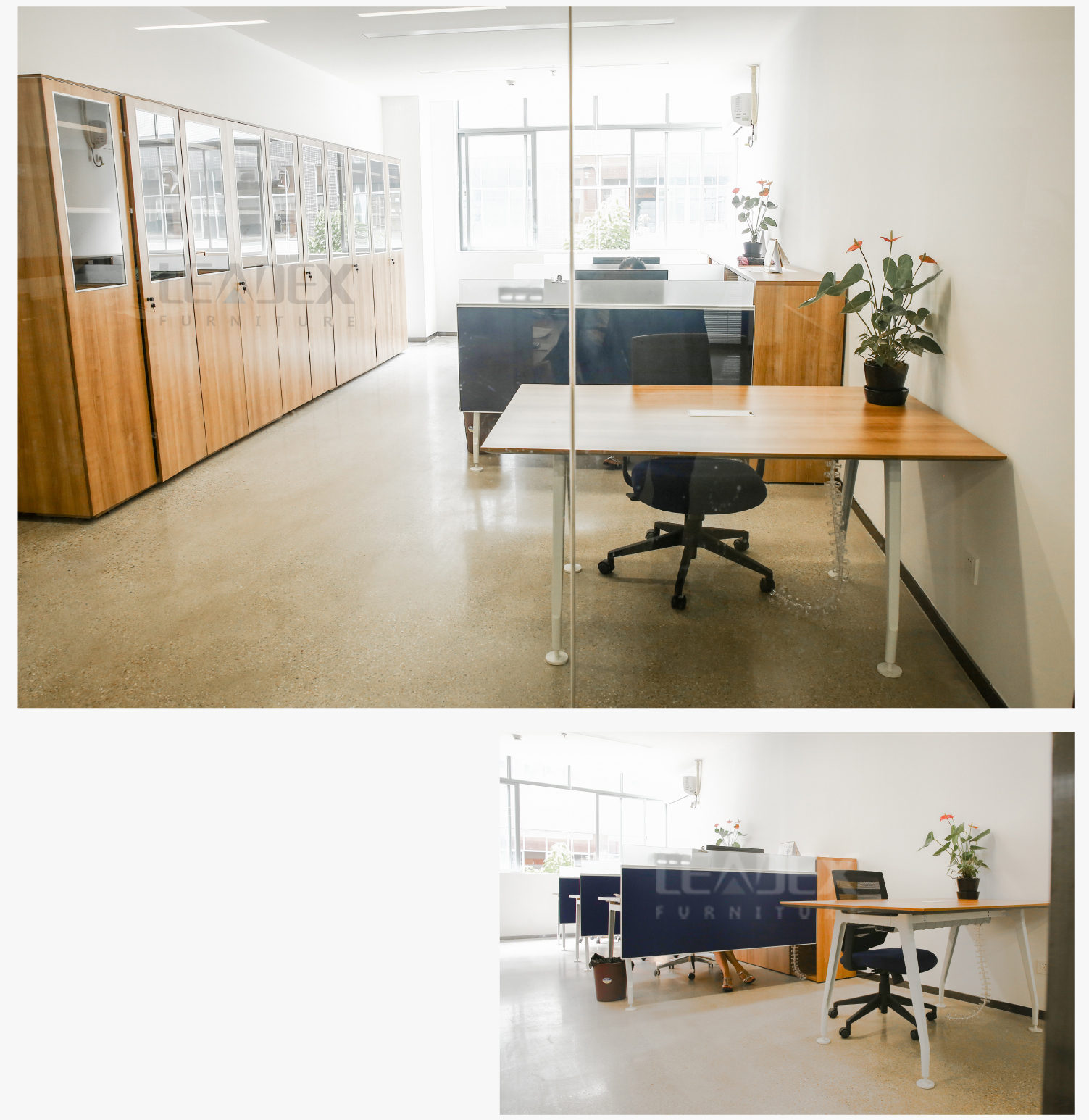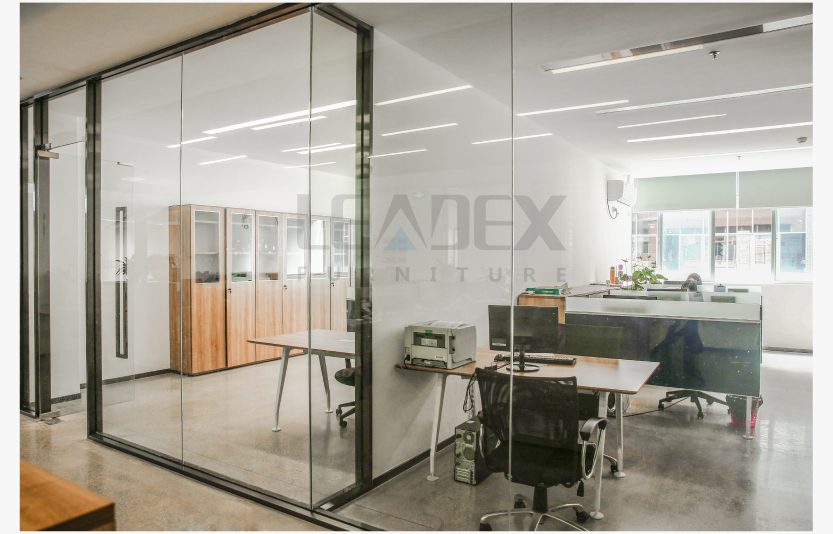 Clean and orderly, support independent work, undisturbed, this is the basic demands of financial personnel.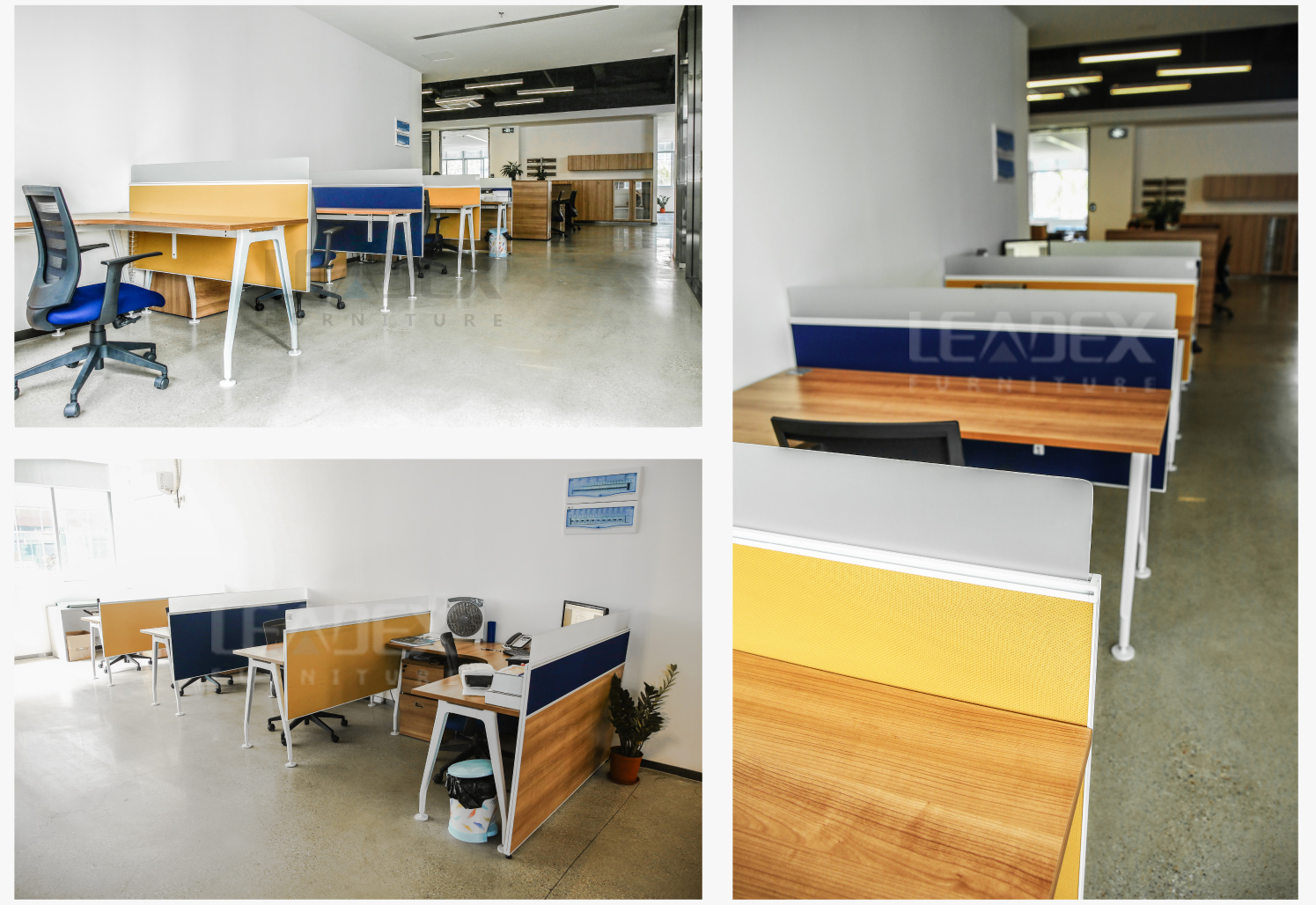 To this end, each location is not only equipped with an exclusive file cabinet, but also placed high cabinets on the side of the wall at the entrance.
Hanging desk screen is fixed in front of each seat, giving each employee a separate area.
>Print room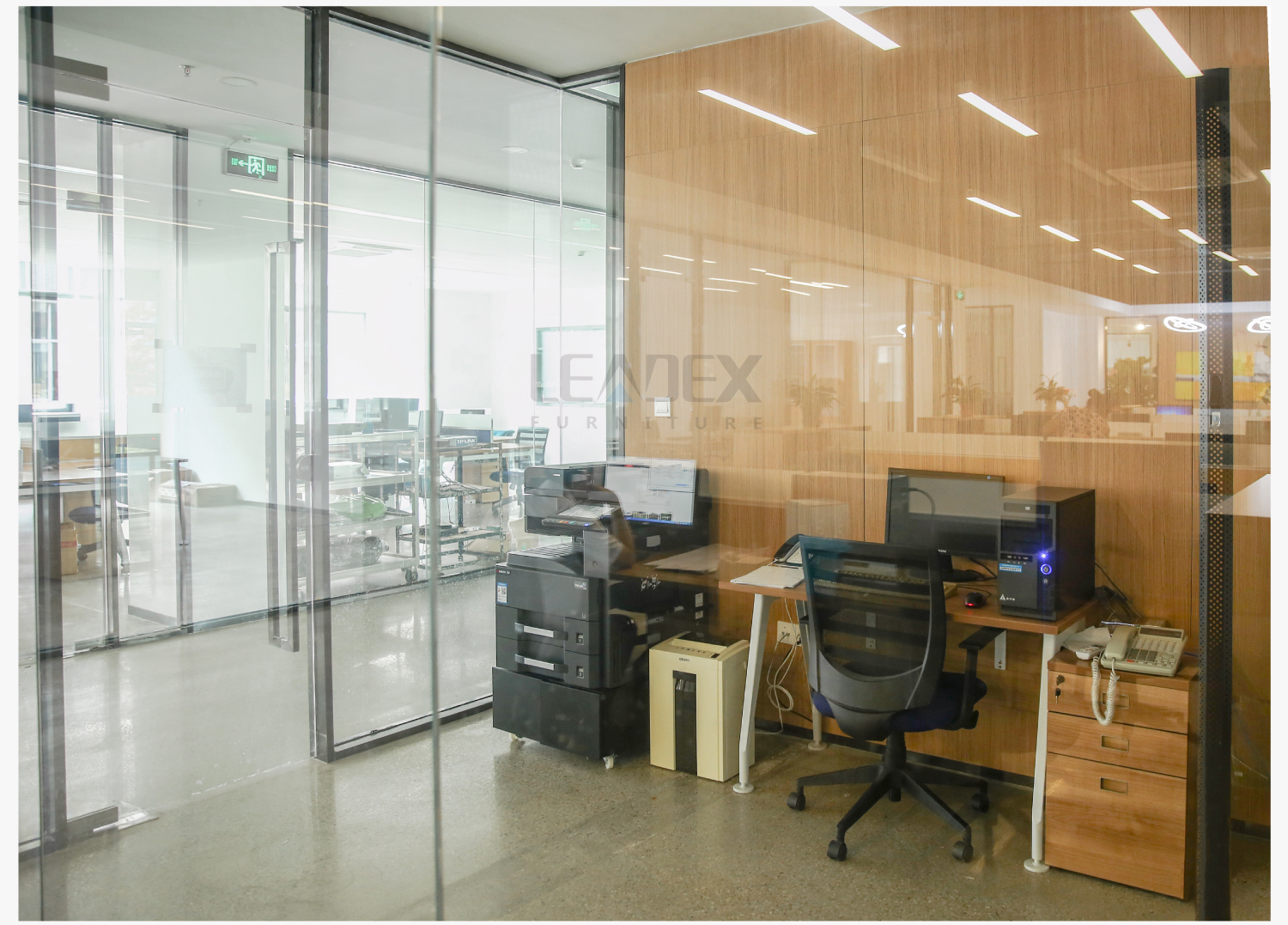 FOSHAN LEADEX FURNITURE CO.,LTD.
UNIT 322, BUILDING 4, GREEN CREATIVE PARK NO. 61 XIANAN ROAD, GUICHENG NANHAI, FOSHAN 528200 GUANGDONG CHINA
TEL: +86 757 81275819 FAX: +86 757 81275809
WEBSITE: leadex.en.alibaba.com
EMAIL: sales@leadexfurniture.com