Holcim is built on a belief in idiosyncratic talent. They are looking after good quality and design furniture for their office plan.
Holcim El Salvador



Address:Calle Holcim y Av. El Espino, Urb. Madreselva, Antiguo Cuscatlá
n, La Libertad
Introduction:
LafargeHolcim is the leading global building materials and solutions company serving masons, builders, architects and engineers all over the world. Group operations produce cement, aggregates and ready-mix concrete which are used in building projects ranging from affordable housing and small, local projects to the biggest, most technically and architecturally challenging infrastructure projects. LafargeHolcim employs around 90,000 employees in more than 80 countries and has a portfolio that is equally balanced between developing and mature markets.
Core demand: Holcim (hereafter this text will be abbreviated as HC) is built on a belief in idiosyncratic talent. They are looking after good quality and design furniture for their office plan.
Search the right products
HC is extremely diverse and inclusive in recruiting talent. The first thing that designers think about is the environment they create, and whether it can help employees make significant progress in their work. Before they find Leadex, they already have a whole plan of the office. What they want from Leadex are right products matching with their environments.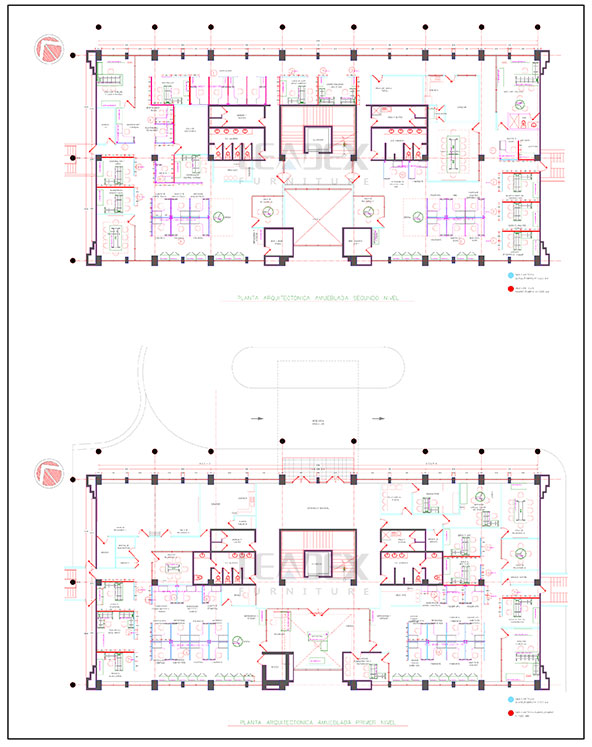 Idealized requirements usually have a clear purpose, and HC makes the following requirements for Leadex:
1. The color and style should be in line with the head office.
2. The size of the product shall comply with the required size of the drawing.
3. A good balance in openness and privacy control.
4. Super quality.
Solve one by one
With specific requirements, it is easier for Leadex to recommend products specifically. There is no difficulty in solving the first and fourth points. Leadex designers integrated HC requirements, using the MDS desking system with C60 screen system, made the first version of the renderings.
*3D rendering
HC has no objection to color, and the use of half glass screens is exactly what they expect. But the first draft is designed base on the Leadex's standard products and sizes. So we can see drop between the swing door cabinet (D450mm) and the files drawers (D600mm). It is not perfect.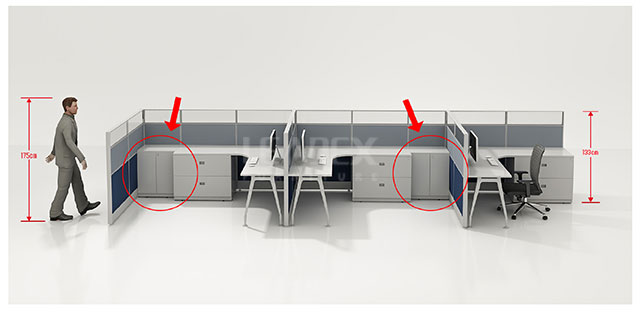 How to solve?
Leadex suggested a customized storage. By negotiating with HC, they accept the suggestion and increasing the budget. Leadex offered the special design to HC: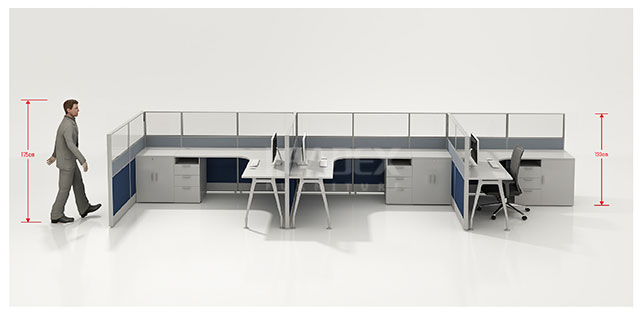 HC accepted the size and style of the entire working group, except small modification in the storage:
*They canceled the open box, and replaced it by drawer.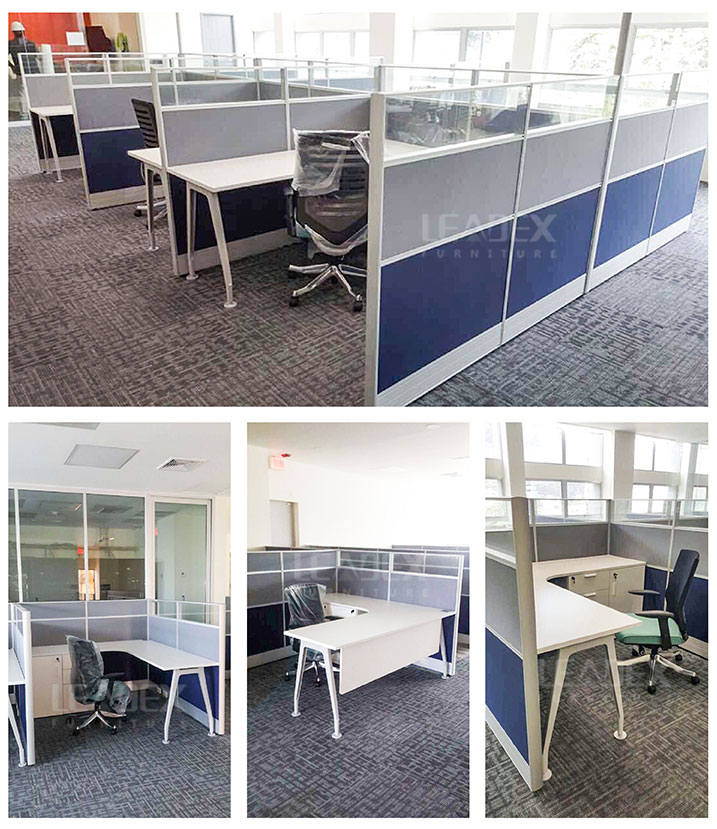 PRODUCTION QUALITY AND PROFESSIONAL ASSEMBLING
We believe that providing the best product and service is the only way to satisfy our customers. So we supervise every step of the lifecycle of our product: design, production, delivery, assembling, etc.
Inspection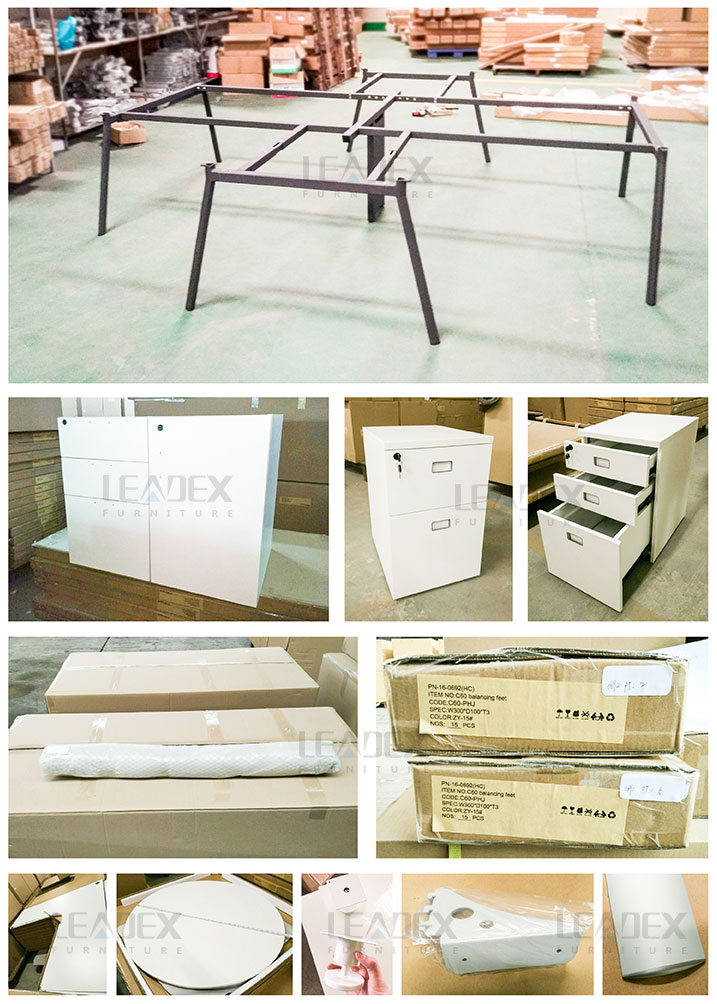 Delivery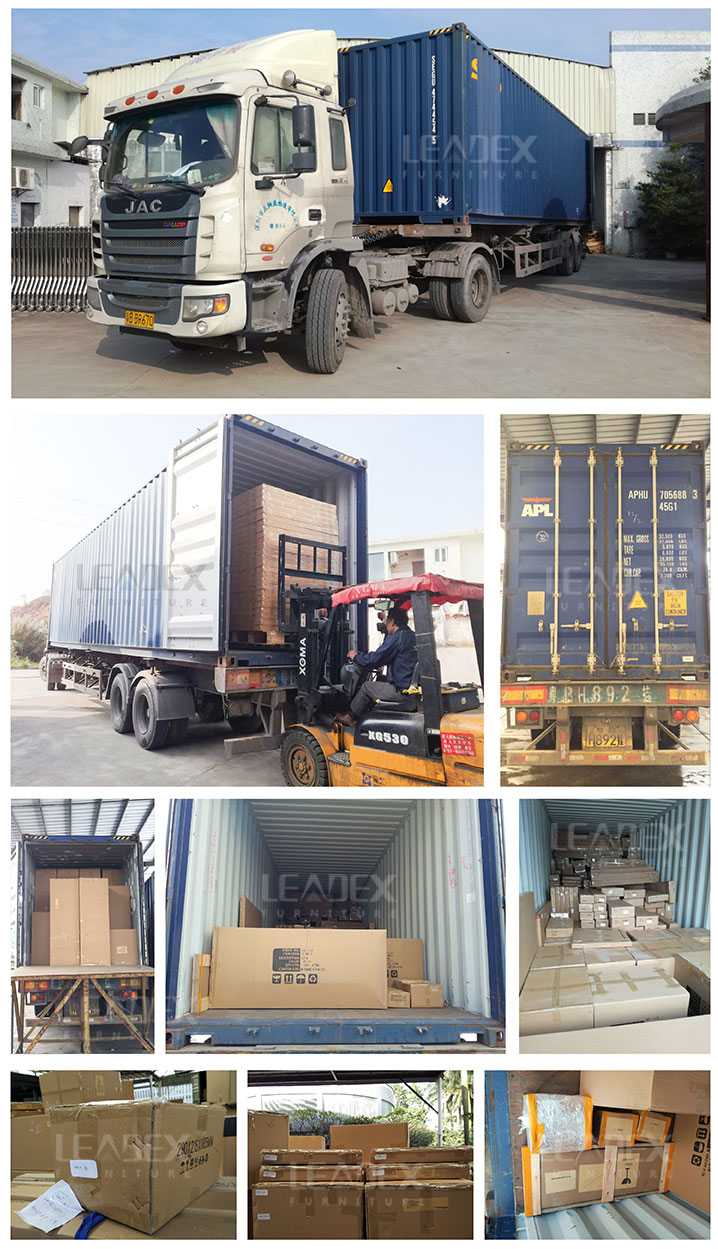 Installation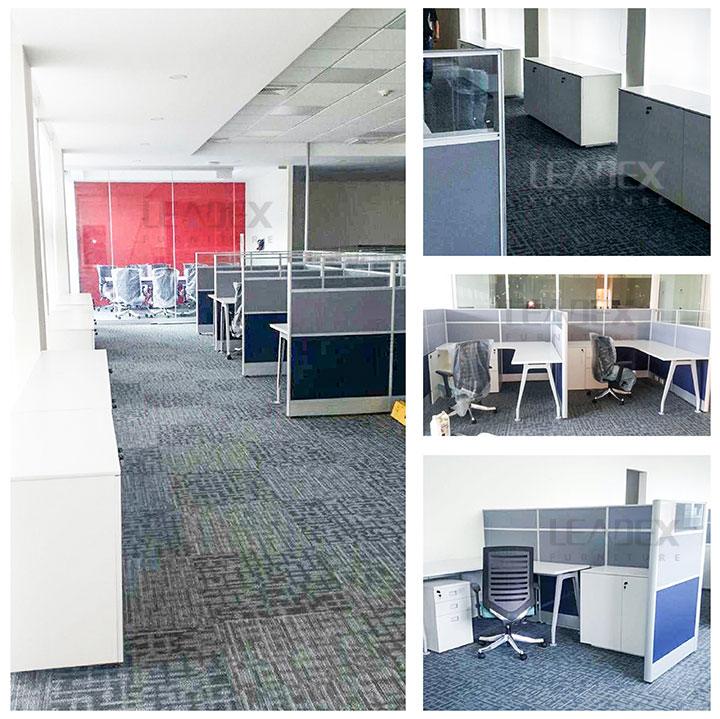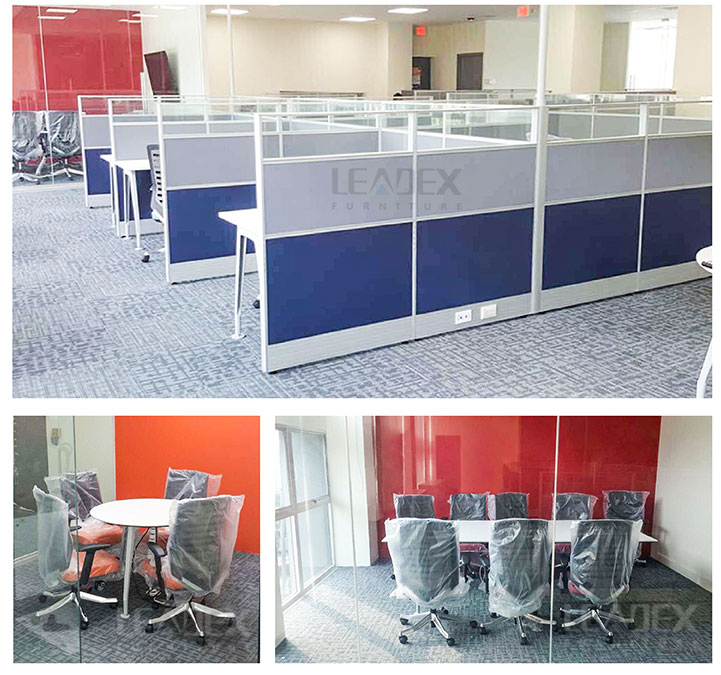 Leadex can meet the needs of different customers, integrate the best office space strategy into a series of innovative new office environment, and support the needs of a series of office space.
FOSHAN LEADEX FURNITURE CO.,LTD.
UNIT 322, BUILDING 4, GREEN CREATIVE PARK NO. 61 XIANAN ROAD, GUICHENG NANHAI, FOSHAN 528200 GUANGDONG CHINA
TEL: +86 757 81275819 FAX: +86 757 81275809
WEBSITE: leadex.en.alibaba.com
EMAIL: sales@leadexfurniture.com