Leadex office center
更新时间:2016-03-13 15:41:40点击次数:2995次字号:
T
|
T
With your supports, we will push forward to offer the best office furnitures in the world!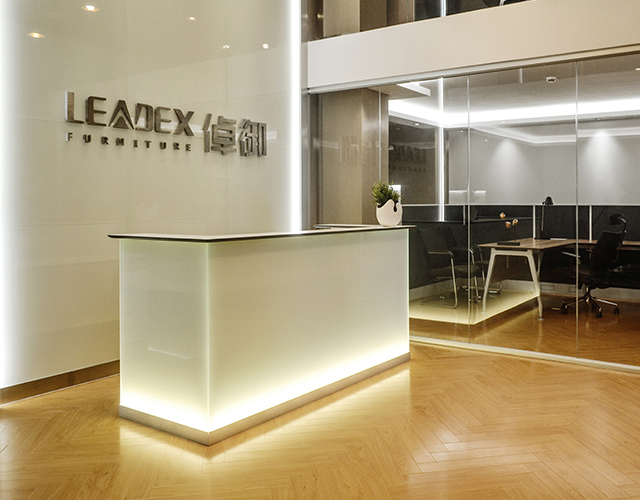 Introduction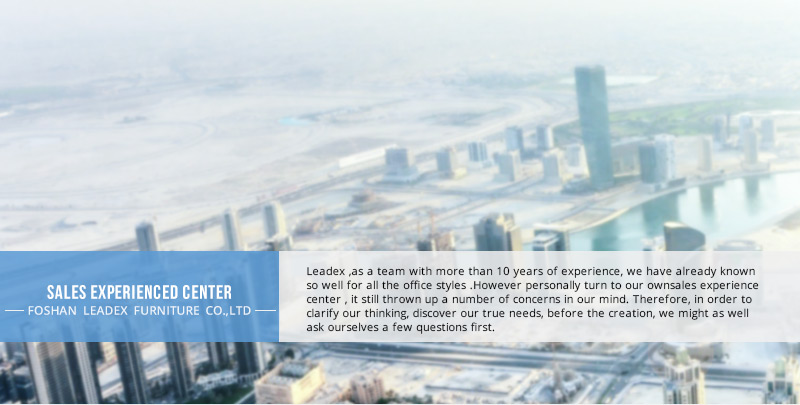 | | | |
| --- | --- | --- |
| 1. who are we? | 2. what we really want? | 3.what should we do? |
| | | | | | | |
| --- | --- | --- | --- | --- | --- | --- |
| | Leadex office furniture is a company strive for quality clients and growing companies with high quality office furniture and perfect commercial space. We have the spirit to provide customers with high quality and efficient office environment, uphold the faith in a better buying experience for users, determined to stage China Office furniture to a higher level. Our team is young, passion and competitive. So we agreed that selecting simple, modern office furniture will match more our team spirit. | | This sales experience center in the first place is that we want a place to showcase our latest products. We do hope to attract the best sales talent, design talent through the beautiful Office environment. Customers can also obtain a good experience in our real office. Our products can update continually through customers, sales, designers interaction. | | First we have to understand our team composition, then divide into work areas. Leadex team includes Senior Management, Sales Department, Research and Development Department, Production department, Finance Department. According to the properties of each small team, we will invent a tailor-made working environment for them. | |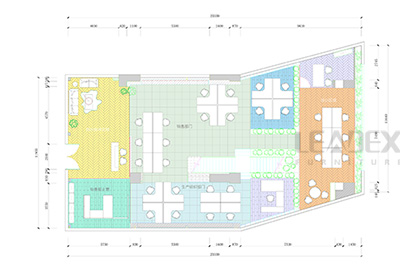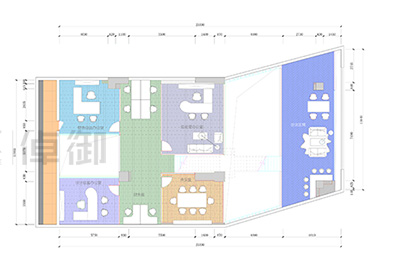 | | |
| --- | --- |
| RECEPTION SALES MANAGER DESIGN STUDIO | CFO DESIGN DIRECTOR GM |


SALES

DEPARTMENT

PRODUC

TION DEPARTMENT

FINANCE DEPARTMENT

MEETING ROOM DISCUSS AREA
AFTER THE SPACE LAYOUT, WE CAN START TO SELECTED FURNITURE FOR EACH TEAM.
| | |
| --- | --- |
| | HIGH PARTITION:VISION SERIES |
SPACE DIVISION

——————————————————

All Office areas use high partitions to divide into different departments. Transparent glass and wood panels, can keep the surrounding transparent in a open tone .Meanwhile we take into account the different levels of privacy requirements, then keep the balance between openness and privacy. Contrast to traditional gypsum walls, Modular high partition is more abundant and more flexible in material and color choosing, which can also reduce pollution.

RECEPTION AREA

-----------------------------

Pure white reception area, under the streaks of light, is so simple, peaceful, full of modern.

Waiting area sofa is using the popular mix style, to meet the Leadex team spirit which is

active, open and inclusive

RECEPTION

:

VI

SION

SERIE

S

S

OFA

:

LDS-02

6-1-pu

L

DS-02

6

-

2

-

p

u

LOUNGE CHAIR

:

LDL-028-FA

COFFEE TABLE:

LDC-026-1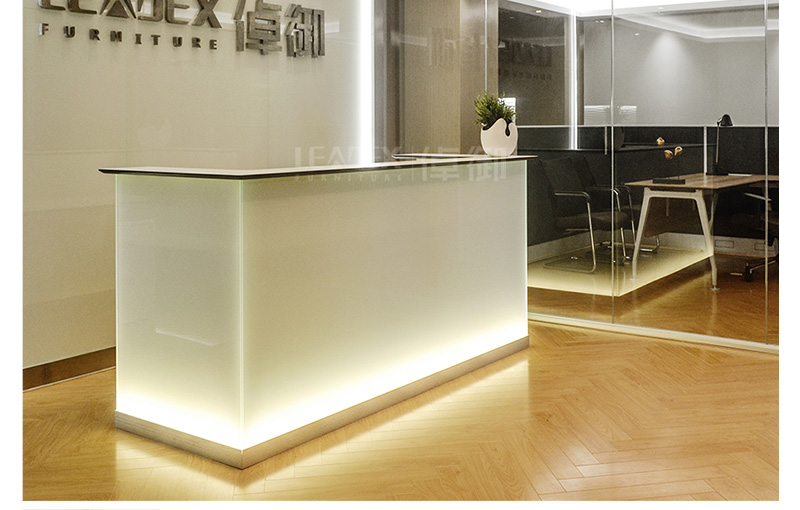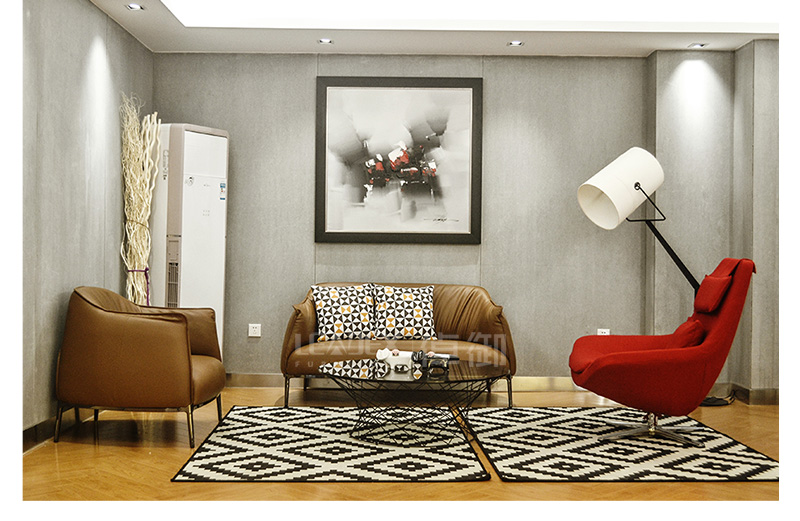 THE SALES DEPARTMENT

Here is using open bench combination. The

combination not only improves the space

utilization but also promote the team

communications. Side screens are flexible

to install, depending on the level of privacy

requirement. Mobile pedestal with cushion is

dual-use, either storage space or temporary

chair for visitors.




THE WORKING GROUP:MDS SERIES

CHAIR:ZY-M011M
HEAD OF SALES DEPARTMANT

We creat a relatively closed space by screens.

It gives space to user focusing on personal

thinking and communication with visitors.

SCREEN:C60 series
THE WORKBENCH:MDS series
CHAIR: zy-M010H zy-M011C
PRODUCTION DEPARTMENT

Here we use thin-wide partitions combination.

Thick partition as spine is for wires running.

Thin partitions at sides enrich the shapes of

design,and save the general cost.

THICK SCREEN:C60 series
THIN SCREEN:S30 series
CHAIR: zy-M021
THE DESIGN AREA

-----------------------------

Design area should keep off external disturbance,while encourage internal communication.

Here we creat an individual space by high partitions. Inside we give open desking system.

We also provide leisure chairs for brain storming.

THE WORKING GROUP

:

MDS SERIES

SOFA BENCH

:

LDA-17-FA

CHAIR

: LDC-026-2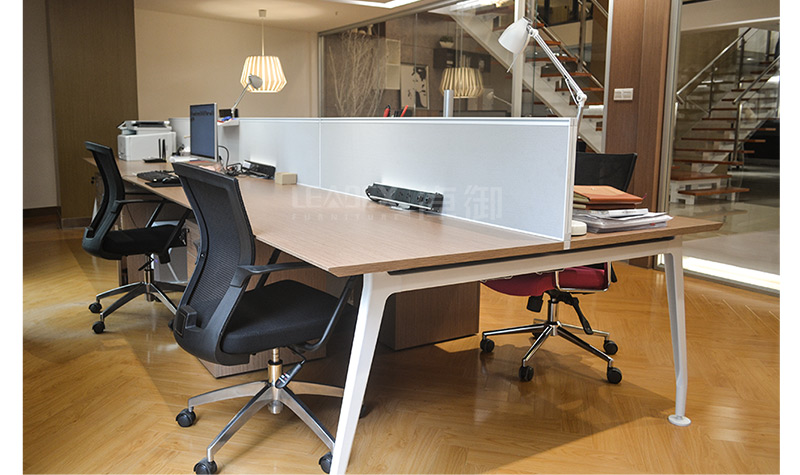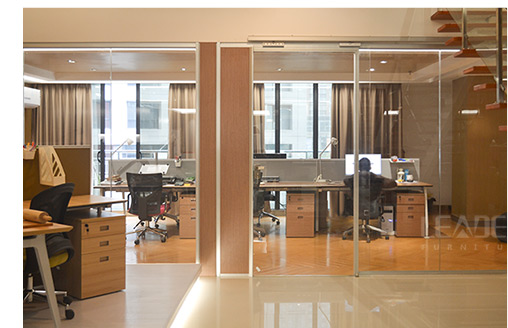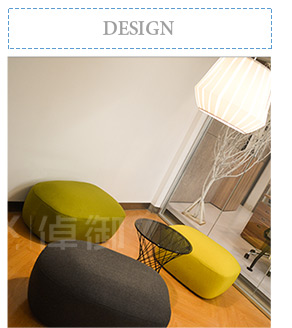 FINANCIAL AREA

Due to their workstyle, we have to configure the H1650mm screens, enhanced privacy within the working group. We provide everyworking group overhead cupboards and shelves,which can increase vertical storage space.
SCREEN: C60 series
CHAIR:zy-M019W
OFFICE OF THE CHIEF FINANCIAL OFFICER

We try to creat a simple and neat working space to foil the hostess' smart and efficient. Consice does

not mean lustreless, from snow white glass top to shiny desk frame, and then to the refined trimings

in the back unit, all revealed on the quality of design and relentless pursuit.

THE WORKING GROUP:MDS SERIES
CHAIR:

zy-CH012H
zy-CH012M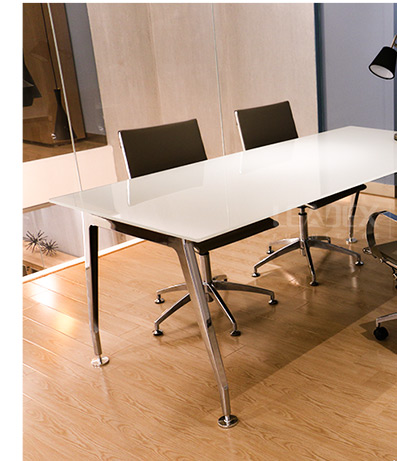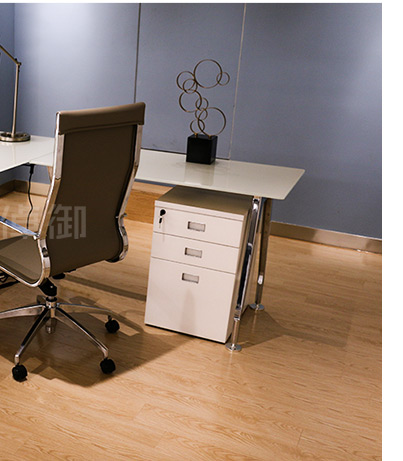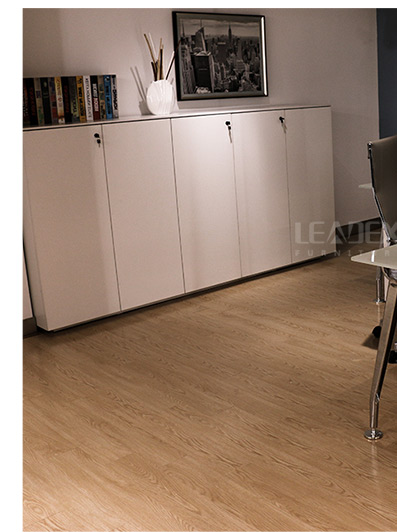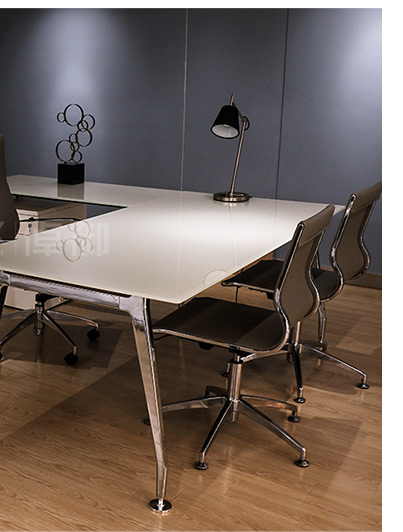 GENERAL MANAGER OFFICE

We choose dark walnut to creat steady tone for the space. We provide a P-extension in the main

top, it can make the whole design streamline while increase the working space. Combination side

Cabinet brings direct convenient storage and increases working area. Wall unit integrates storage

with decorative, seamless throughout the space.

THE WORKING GROUP:

MDS SERIES
BACKGROUND WALL:

SOLO SERIES
SOFA:LDS-014-3-LE

LDS-014-1-LE
COFFEE TABLE:LDC-013-1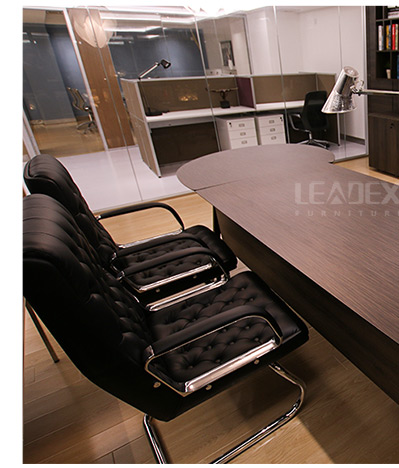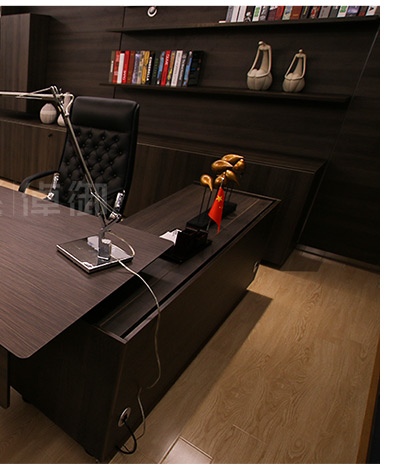 CONFERENCE ROOM

In order to encourage the exchanges between teams, in this space, we do our best to eliminate the cold sense of industrial products, creating a warm and harmonious atmosphere. So we use warm woodgrain for the table and wall unit. The unique warm feeling from the leather in the chair makes the whole space soft.

CONFERENCE TABLE:MDS SERIES
BACKGROUND WALL:SOLO SERIES
CHAIR:LDL-017-1-PU
CHAT AREA

Side-lying on the sofa, ears the soft music, the air was filled with the fragrance of freshly

coffee. Regardless of host and guest,we all enjoy the chit-chatting.

CONFERENCE TABLE:
SOFA:LDS-014-3-LE

LDS-014-1-LE
CHAIR:LDC-013-1